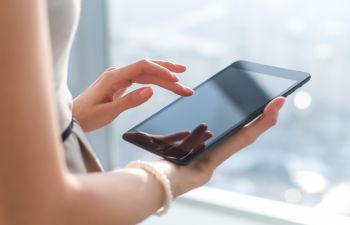 The Ever-Changing Social Media
When it comes to technology and social media, it seems that it is ever changing. If you have a teenager, it's hard to keep up with all the sites and apps that your kids are on. Facebook is no longer the primary social media venue for both teens and adults.
As parents, it's difficult to keep track of what social media venues your children are visiting and engaging in. Common Sense Media lists 17 Apps and Website Kids are Heading to After Facebook. The list explains the benefits and downfalls of each site so you can try to stay ahead and aware of what your kids are doing online.
Common Sense Media's List
GroupMe
Kik Messenger
WhatsApp
Instagram
Tik Tok
Tumblr
Twitter
Houseparty
Live.me
YouNow
Snapchat
Whisper
Monkey
MeetMe
Omegle
Yubo
Amino
The fact is that none of these sites are inherently evil, however, they can be used for illegal or harmful purposes. They allow individuals to meet new people, engage in secret conversations, share photos, "confess," broadcast and so much more. If not used responsibly, so much can go wrong, laws can be broken and much harm can be done.
If you or your child has been a victim of cyber-bullying, child enticement or other social media crimes, it's important to seek legal advice from your Atlanta Internet crime attorney, Thomas C. Rowsey. He will help you navigate the ever-changing nuances of this complex area of law.
Posted on behalf of Rowsey & Stelter, Attorneys at Law
295 W Crossville Road,
Building 100, Suite 110,
Roswell, GA 30075
Phone: (770) 993-5317
Monday - Friday 9:00 AM – 5:00 PM
Saturday Closed