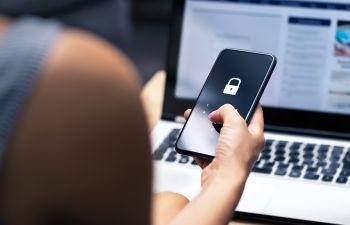 Cyberbullying constitutes continuous hostile, aggressive and unwanted treatment by an individual or group. This includes threats or demands that induce fear or mental anguish. The legal meaning of "mental anguish" is a feeling of distress, depression, anxiety or grief.
You are cyberbullying if you text, call, email, instant message or post something to someone through an electronic platform (directly or indirectly) that causes them to feel afraid, apprehensive or endure mental anguish.
Freedom of Speech vs. Cyberbullying
There is a thin line separating legitimate freedom of speech from cyberbullying. Therefore, it is relatively easy to be wrongly accused.
People have the right to express their distaste for another person or group verbally or in writing (in private or in public), but harassment refers to a person's or group's repeated activities directed at another person or group.
There are steps you can take to safeguard your reputation if you get caught doing any of the activities listed above by accident. First, avoid contacting the victim or anyone involved in the matter. Second, delete the content cited in the allegations. Third, consult an experienced criminal lawyer immediately, as these accusations are criminal offenses with potentially severe consequences.
What You Should NOT Do If Accused
If you are being falsely accused of cyberbullying, you must avoid certain activities that may cause more damage in the long term. Among the actions to avoid are:
Deactivate the relevant online accounts. Closing the cyberbullying account and starting a new one typically backfires. Not only will this make you appear guilty, but social networking platforms and cellular service providers are usually legally able to get your data regardless of the state of your account.
Communicate with the accuser directly. Communicating with your accuser may seem like the logical next step, but it is rarely a wise course of action, especially if they have already taken legal action against you. Interacting with your accuser without legal assistance can lead to unnecessary complications.
Communicate with, intimidate or bribe witnesses who could testify against you. Contacting witnesses against you, especially threateningly, can be just as damaging as contacting your accuser. Generally, do not talk to anyone you think the prosecution will call on as a witness.
Hiring an Internet Harassment Lawyer in Georgia
In Georgia, cyberbullying is a serious offense. If you face false allegations regarding cyberbullying, seek legal counsel from a professional criminal defense attorney. At Rowsey & Stelter, our lawyers are ready to fight for your rights. Call our office immediately to set up a free consultation or fill out the form on our website to get in touch.
Posted on behalf of Rowsey & Stelter, Attorneys at Law
295 W Crossville Road,
Building 100, Suite 110,
Roswell, GA 30075
Phone: (770) 993-5317
Monday - Friday 9:00 AM – 5:00 PM
Saturday Closed