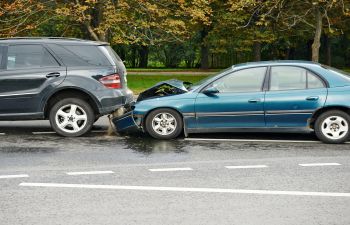 Your Life And The Law After Whiplash
Simply speaking, whiplash is a sudden and dramatically forceful thrusting of your head forward and backward. Whiplash is usually caused by car accidents, physical assaults and sports contact injuries.
If you've been in a car or truck accident, the chances of you having whiplash are high. The difficulty with whiplash is that, often times, the signs and symptoms do not begin until weeks or even months after your accident. For this reason, it is important to seek medical attention immediately after an accident for proper diagnosing.
Some common signs and symptoms of whiplash to look for are:
Neck and back pain
Neck and back stiffness
Headaches
Numbness or tingling in your arms
Fatigue or dizziness
Ringing in your ears or blurriness in your vision
Once you have a diagnosis of whiplash, contact your insurance company to notify them of your injury. Begin proper treatment for your whiplash. During the treatments, keep all receipts and records. Seek legal advice from a trusted lawyer such as Tom Rowsey, Attorney at Law. If a lawsuit is filed as a result of carelessness of another driver you may be entitled to compensation. Mr. Rowsey will review your case, your expenses and losses as a result of your motor vehicle accident.
If you have been injured in a car or truck accident and are suffering from the painful symptoms of whiplash, it is prudent to contact an experienced lawyer to discover your rights and options. Contact Tom Rowsey, Attorneys at Law today!
Posted on behalf of Rowsey & Stelter, Attorneys at Law
295 W Crossville Road,
Building 100, Suite 110,
Roswell, GA 30075
Phone: (770) 993-5317
Monday - Friday 9:00 AM – 5:00 PM
Saturday Closed