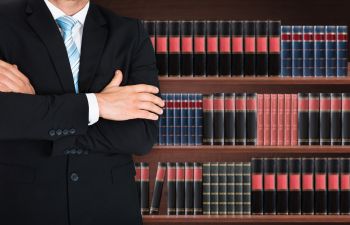 Will My Personal Injury Case Go to Trial?
Most personal injury claims can be successfully settled out of court. In the event you are unable to reach settlement with the insurance company on your own, there are steps you can take to facilitate the resolution of your case. Speak with an experienced Georgia personal injury attorney if you need assistance in settling your claim. There are a variety of negotiation tactics and alternative dispute resolution methods that you can try first, before filing a lawsuit.
You may wish to take your claim to court if settlement negotiations have been unsatisfactory. Filing a lawsuit initiates the process of litigation. During litigation, you will be exchanging evidence with the other party in anticipation of trial. Litigation can do wonders to encourage insurance companies to settle, and so very few personal injury cases actually make it to trial. It is difficult to say whether or not any one type of case will go to trial. You should not choose to go to trial on a whim. It is often in the best interests of the injured plaintiff to attempt settlement before trial.
However, there are certain cases where trial may provide the plaintiff the best chance at receiving fair compensation. Even so, trial is always a risk. In trial, a jury will be deciding your damages, or the monetary compensation you will receive in a judgment. Although the nature of the litigation process is such that each side has a chance to present a clear argument and provide evidence that supports his or her argument, the insurance company could continue to extend offers you feel aren't fair given your losses. This is the point where you may wish to proceed with trial.
Cases that go to trial can vary widely. Cases involving catastrophic injuries, such as severe spinal cord trauma, or death, cases involving a liability dispute, or cases involving defective products sometimes present difficulties that can make trial an effective option. Speak with an experienced Georgia personal injury attorney if you have questions or concerns about taking your case to trial. Many times, it is in your best interest to settle before trial. Trial requires time and resources. In the end, you may not be happy with the outcome because a jury will be deciding your damages, making trial high-risk for some cases. Knowing how the trial process works and your rights in trial can help you make an informed decision on whether or not trial is right for your case.
Are you in the Roswell, GA area and have questions about taking your personal injury case to trial? Thomas C. Rowsey, P.C. is experienced in personal injury law and will fight for your rights in court. Based in Roswell, GA, Thomas C. Rowsey Attorneys at Law serves those across the greater Atlanta metropolitan area including Roswell, Alpharetta, Marietta, Milton, Cumming, Dunwoody, Johns Creek and Sandy Springs. Contact our office today at (770) 993-5317 or fill out our online form to schedule a free consultation. Offering expert legal counsel in personal injury, criminal defense and family law, Thomas C. Rowsey Attorneys at Law are here to help.
Posted on behalf of Rowsey & Stelter, Attorneys at Law
295 W Crossville Road,
Building 100, Suite 110,
Roswell, GA 30075
Phone: (770) 993-5317
Monday - Friday 9:00 AM – 5:00 PM
Saturday Closed