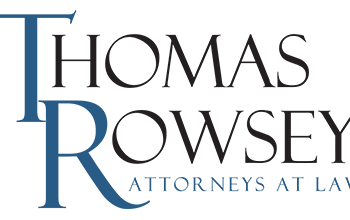 Why Should I Document My Injuries?
The personal injury claim process is highly dependent on your injuries. The claim timeline will follow your recovery, and the compensation you receive will reflect the nature and extent of your injuries. You should document your injuries as best you can to ensure your claim settlement is fair.
Your medical records will play a large part in your settlement, but it is not uncommon for an insurance adjuster to request more information regarding your injuries if your doctor's notes are vague or insufficient. As well, it can be difficult to reflect back on your injuries later on when more information is requested. The better you document your injuries, the stronger your claim will be.
Take pictures of your injuries as soon as you can, and continue to do so as they heal. Keep an injury log of your recovery noting the pain or discomfort you experience, the treatments you undergo, and what you and your doctor have discussed. Also, be sure to take notes on how your injuries affect you on a day-to-day basis. If you suffered a permanent disability, for example, you should document how that disability has affected your work, relationships, or family responsibilities.
Along with the compensation for your economic losses, you may receive compensation for your non-economic losses. These losses constitute your pain and suffering. Pain and suffering is an important part of many personal injury claims. Your personal documentation of your injuries can go a long way toward establishing an accurate pain and suffering value that is fair given your losses.
Consult with an experienced Georgia personal injury attorney if you have questions about what you can do to strengthen your claim. An attorney can advise you on what you need to be doing to ensure you are fairly compensated for all your losses. It is always best to take all the right steps from the beginning of your case to ensure you can settle as soon as you are ready to and that the insurance company will have all the information they need. To do this, speak to an attorney about the personal injury claims process.
Are you in the Roswell area and have questions about the personal injury claim process? Thomas C. Rowsey, P.C. is experienced in personal injury law and can help you secure the documentation that can strengthen your claim. Based in Roswell, GA, Thomas C. Rowsey Attorneys at Law serves those across the greater Atlanta metropolitan area including Roswell, Alpharetta, Marietta, Milton, Cumming, Dunwoody, Johns Creek and Sandy Springs. Contact our office today at (770) 993-5317 or fill out our online form to schedule a free consultation. Offering expert legal counsel in personal injury, criminal defense and family law, Thomas Rowsey, Attorneys at Law are here to help.
Posted on behalf of Rowsey & Stelter, Attorneys at Law
295 W Crossville Road,
Building 100, Suite 110,
Roswell, GA 30075
Phone: (770) 993-5317
Monday - Friday 9:00 AM – 5:00 PM
Saturday Closed