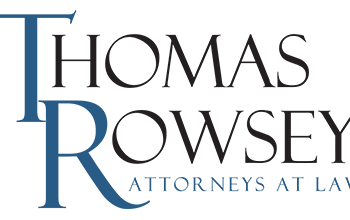 Why Are Policy Limits Important?
In many personal injury cases, there may be one or more insurance policies that will compensate for the injured person's losses. These losses can include economic losses, such as medical bills, non-economic losses, also called pain and suffering, and your legal fees, up to the policy limits. The policy limits are the maximum payout limits an insurance company will pay for a claim.
Policy limits are important to be aware of because they may not be sufficient to cover your losses. In this case, it would be wise to speak with an attorney about your case. In Georgia, the minimum policy limits for an auto insurance policy must be at least $25,000 per person in bodily injury liability coverage, $50,000 bodily injury liability per occurrence or accident, and $25,000 in property damage liability per occurrence or accident. While these are the absolute minimum as required by law, much higher policy limits can be purchased.
If you are involved in an accident and you are not at fault, it is important to find out the other driver's policy limits as soon as you can. A policy with the minimum levels of liability coverage may not be adequate to cover the costs of moderate to catastrophic injuries. If the policy limits aren't enough to cover your losses, there may be a way for you to recover your excess damages. Sometimes, there may be another insurance policy with applicable coverage, such as an umbrella policy, or underinsured motorist coverage. An attorney can help you find out if the liable person has any other applicable policies you can seek compensation from.
Also, if there is more than one liable party, you may be able to seek additional compensation from another party. If neither of these options is available to you, you may want to consider filing a lawsuit against the liable person directly. You should always keep in mind, however, that collecting damages from an individual is often difficult if he or she does not have the resources to pay you. If you need help finding out what the other driver's policy limits are, you may wish to consult with an attorney.
An experienced Georgia personal injury attorney can help you open a claim and request the policy information needed for you to make strategic decisions in your case. Without the policy limits, it's hard to get an idea of what you stand to recover, and won't be able to be sure you are getting full and fair compensation for your losses.
Are you in the Roswell, GA area and have questions about the role of policy limits in your personal injury case? Thomas C. Rowsey, P.C. is experienced in personal injury law and will work hard to protect your financial interests, ensuring you receive fair compensation for your losses. Based in Roswell, GA, Thomas C. Rowsey Attorneys at Law serves those across the greater Atlanta metropolitan area including Roswell, Alpharetta, Marietta, Milton, Cumming, Dunwoody, Johns Creek and Sandy Springs. Contact our office today at (770) 993-5317 or fill out our online form to schedule a free consultation. Offering expert legal counsel in personal injury, criminal defense and family law, Thomas C. Rowsey Attorneys at Law are here to help.
Posted on behalf of Rowsey & Stelter, Attorneys at Law
295 W Crossville Road,
Building 100, Suite 110,
Roswell, GA 30075
Phone: (770) 993-5317
Monday - Friday 9:00 AM – 5:00 PM
Saturday Closed