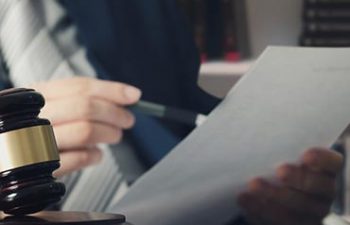 It's easy to be familiar with many common crimes like assault, robbery and even homicide. We read about it in the papers and even know victims in our families and neighborhoods. But, unfortunately, crime runs rampant in many parts of the area, and people may think it takes place in the streets. The truth is, white collar crime is serious, and you need an experienced attorney for white collar crime to avoid prison and compensation that will destroy the rest of your life.
Thomas Rowsey Knows How to Defend White Collar Crime Charges
There are plenty of attorneys in Atlanta and the surrounding areas. However, you need solid reasons to hire one when you're facing charges of a white collar crime. You need an attorney who knows the ins and outs of a civil courtroom and a criminal courtroom to get the best possible representation in court.
White collar crime is not a violent crime. It is typically financial and often connected to business. It is often committed under duress or other circumstances which may mitigate the consequences. Because those accused face a complicated and serious courtroom fight, they need an attorney who is experienced and successful in white collar crime cases. White collar crime can be federal or state and can include the following:
Embezzlement
Real estate and securities scams
Insider trading
Securities, insurance, credit card, lending and government benefits fraud
Bribery or public corruption
Tax evasion
Other acts which involve deception to appropriate money
Because the facts and circumstances around white collar crime can make an enormous difference in the consequences the court hands down, a qualified attorney is vital. You need an attorney who is organized and strategic to find the appropriate solution for your situation. Thomas C. Rowsey is a skilled attorney who works hard to mitigate the possible damages resulting from any type of white collar crime against businesses, employees and sole proprietors. Rowsey is also an experienced appellate white collar crimes attorney. Please contact lawyer Thomas C. Rowsey by phone at 770-993-5317, or use the online consultation form here.
Posted on behalf of Rowsey & Stelter, Attorneys at Law
295 W Crossville Road,
Building 100, Suite 110,
Roswell, GA 30075
Phone: (770) 993-5317
Monday - Friday 9:00 AM – 5:00 PM
Saturday Closed