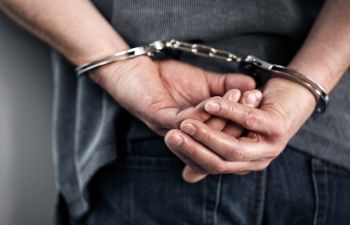 Shoplifting is defined as the taking of merchandise that is worth less than a specific amount, and is a form of petty theft. For instance, although a Porsche is considered merchandise, the unlawful taking of such a vehicle from a lot is not considered shoplifting – due to the value and type of item.
Definition of Shoplifting
You do not need to have exited a store with unpaid for items in order for an accusation of shoplifting to arise. Movement that suggests the intention to shoplift is often sufficient grounds for an accusation to be made. This may occur if you place an item in your pocket or under clothing without leaving the store. Intent is very important when it comes to shoplifting. Absentmindedness is not technically shoplifting, as bad as it may look to security or a store employee.Offering to pay for items after the fact is not enough to escape a shoplifting charge. If it can be argued that there was intent to unlawfully remove the item from the store without paying, you will likely face a shoplifting charge, unless the store manager is sympathetic.
Shoplifting also applies to removing or switching price tags. If you attempt to alter price tags in any way, it may constitute shoplifting. This specifically relates to lowering the price of an item in an unlawful manner that would ultimately cost the store in lost revenue.
Unfair Shoplifting Accusations
Not everyone who is accused of shoplifting intended to remove items from a store. If you have been arrested for shoplifting in Georgia, it is important to consult with an experienced defense attorney. There may be a number of potential defenses to reduce or have charges dropped, depending on the circumstances of your case.
To learn more about how we can help, call the offices of Rowsey & Stelter Attorneys at Law today to speak to an experienced trial lawyer in Georgia.
Posted on behalf of Rowsey & Stelter, Attorneys at Law
295 W Crossville Road,
Building 100, Suite 110,
Roswell, GA 30075
Phone: (770) 993-5317
Monday - Friday 9:00 AM – 5:00 PM
Saturday Closed