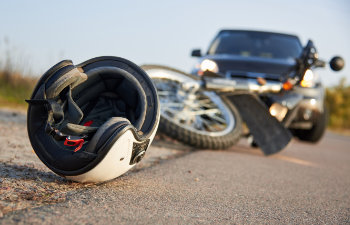 Georgia takes vehicular homicide charges very seriously, as it is a crime that takes innocent lives and can cause immeasurable pain and suffering for families. Vehicular homicide is defined as the death of a person caused by the driver of a motor vehicle who acted with reckless disregard for the safety of others. The charge can be brought against anyone who causes death while driving under the influence of alcohol or drugs, driving recklessly, or committing another traffic violation that results in death. While the death may not have been caused intentionally, vehicular homicide is still a very serious crime that can result in prison time and a felony record.
Penalties for Vehicular Homicide
If you are charged with vehicular homicide in Georgia, you face a serious offense with significant penalties. Depending on the nature of the offense and the circumstances surrounding the incident, a conviction for vehicular homicide can result in imprisonment for up to 20 years, hefty fines, and a permanent criminal record.
It is important to note that if you are charged with vehicular homicide in Georgia, you must hire an experienced criminal defense attorney to represent you. Your attorney will be able to review the evidence against you and determine the best course of action to defend you against the charges.
Defenses for Vehicular Homicide
One defense that may be available in a vehicular homicide case is the argument that the death was not caused by the driver's actions but by some other factor, such as a vehicle or road defect. Another possible defense is to argue that the driver was not acting recklessly but simply negligent in his or her actions. At Rowsey & Stelter, Attorneys at Law, we carefully investigate the circumstances of your case and determine the best possible defense strategy to obtain the best possible outcome.
If you face vehicular homicide charges in Georgia, it is important to understand that the prosecution will aggressively pursue a conviction. They may use a variety of tactics to build a case against you, including interviewing witnesses, collecting physical evidence, and conducting forensic testing.
To protect your rights and ensure you receive a fair trial, it is important to work closely with your attorney and provide them with all the information they need to build a strong defense. This may include providing them with any witness statements or physical evidence relevant to your case.
Ultimately, the key to defending against vehicular homicide charges in Georgia is to work closely with an experienced criminal defense attorney who understands the nuances of Georgia law and can help you navigate the legal system. With the right representation, you can fight the charges against you and protect your freedom and reputation. To talk to one of our experienced criminal lawyers at Rowsey & Stelter, Attorneys at Law about a vehicular homicide or other criminal charge, call our office in Roswell, GA.
Posted on behalf of Rowsey & Stelter, Attorneys at Law
295 W Crossville Road,
Building 100, Suite 110,
Roswell, GA 30075
Phone: (770) 993-5317
Monday - Friday 9:00 AM – 5:00 PM
Saturday Closed