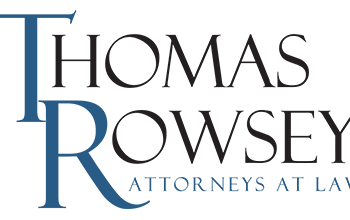 What Is the Blood Alcohol Content Limit in Georgia?
DUI laws vary from state to state. It is always important to know and understand the DUI laws in Georgia before you think about getting behind the wheel after having even just one drink. Your blood alcohol content, or BAC, is an important part of your DUI case. If your blood alcohol content is .08% or higher, then you can be charged with a DUI.
The law on BAC limits can vary based on the circumstances of the case. Underage drivers face harsher parameters. Drivers under the age of 21 can face DUI charges if they are caught driving with a BAC of .02% or higher. Commercial drivers may face DUI charges if they drive with a BAC .04% or higher. Those with BACs significantly higher than the legal limit, .15% or higher, may face harsher consequences. Keep in mind; you could be arrested for a DUI even if your BAC was not over the legal limit. If an officer has probable cause to arrest you for a DUI, he or she may do so in most circumstances.
Because police officers are trained to look for certain signs of impaired driving, they may arrest you if you display those signs. Such signs include swerving across lanes, coming to abrupt stops, accelerating quickly, following other cars too close, driving much slower than the flow of traffic, or making abrupt turns. Unfortunately, conditions like fatigue or poor eyesight can cause you to display these signs of a drunk driver as well.
If you are caught operating a motor vehicle while under the influence of alcohol, with any BAC level, and the officer deemed that it was unsafe for you to do so, you can be charged with a DUI. You can't be charged with a DUI for simply having a small concentration of alcohol in your blood, but if you are driving unsafely, cause an accident, or otherwise injure someone as a result of your driving under the influence, you could face a DUI charge. If you are facing DUI charges but your BAC was less than .08%, it is highly advised you speak with an experienced Georgia criminal defense attorney about your case. An attorney experienced in DUI defense will know whether you can challenge the assumption that it was unsafe for you to drive, thus saving you from a DUI conviction.
Have you been arrested for a DUI and have questions about your rights? Experienced in criminal defense, Georgia attorney Thomas C. Rowsey, P.C. will advise you on your rights and can assist with your defense in court. Based in Roswell, GA, Thomas C. Rowsey Attorneys at Law serves those across the greater Atlanta metropolitan area including Roswell, Alpharetta, Marietta, Milton, Cumming, Dunwoody, Johns Creek and Sandy Springs. Contact our office today at (770) 993-5317 or fill out our online form to schedule a free consultation. Offering expert legal counsel in personal injury, criminal defense and family law, Thomas C. Rowsey Attorneys at Law are here to help.
Posted on behalf of Rowsey & Stelter, Attorneys at Law
295 W Crossville Road,
Building 100, Suite 110,
Roswell, GA 30075
Phone: (770) 993-5317
Monday - Friday 9:00 AM – 5:00 PM
Saturday Closed