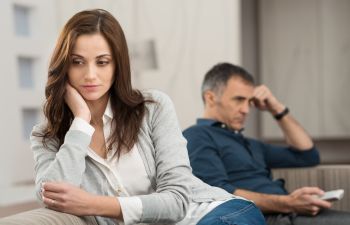 What Is Considered Separate Property?
Marital property must be divided in all Georgia divorces. Georgia law provides that both spouses in a marriage have an interest in the marital, or community, property. Georgia is an equitable distribution state. Under this legal principle, all marital property must be divided equitably, or fairly, when couples divorce. The division of property is one of the most complex areas of Georgia divorce law.
It is not always clear what property is marital property and what property is separate property. This is a very important distinction to make, however, because the separate property does not need to be divided. Each spouse can walk away from the marriage with all his or her separate property.
Separate property is any property acquired prior to the date of marriage. Property acquired through gift or inheritance by one spouse during the marriage can also be considered separate as can property acquired during the course of the marriage purchased with separate funds. Marital property is any property acquired during the course of the marriage. This is true even if bought by one spouse with his or her own income. It does not matter in whose name the property is in or who had control of it during the marriage. What matters is when and how it was acquired.
The rules governing the distinction between separate and marital property may seem clear, however, it is possible for an asset to be a mix of both separate and marital property. Property can be mixed if one spouse uses his or her separate funds to contribute to a marital endeavor or project. An asset acquired before the marriage that increased in value during the course of the marriage can also be considered mixed if the other spouse contributed in any way.
If you have questions about the difference between marital and separate property, speak with an experienced Georgia family law attorney to ensure your separate property is identified and preserved. If you are going to make a claim for your separate property, you must provide proof that the asset was acquired prior to the marriage or during the marriage through gift or inheritance.
Are you in the Roswell, GA area and have questions about property division in your divorce? Thomas C. Rowsey, P.C. is experienced in family law and will work hard to protect your financial interests in your divorce, preserving your rights and your property Based in Roswell, GA, Thomas C. Rowsey Attorneys at Law serves those across the greater Atlanta metropolitan area including Roswell, Alpharetta, Marietta, Milton, Cumming, Dunwoody, Johns Creek and Sandy Springs. Contact our office today at (770) 993-5317 or fill out our online form to schedule a free consultation. Offering expert legal counsel in personal injury, criminal defense and family law, Thomas C. Rowsey Attorneys at Law are here to help.
Posted on behalf of Rowsey & Stelter, Attorneys at Law
295 W Crossville Road,
Building 100, Suite 110,
Roswell, GA 30075
Phone: (770) 993-5317
Monday - Friday 9:00 AM – 5:00 PM
Saturday Closed