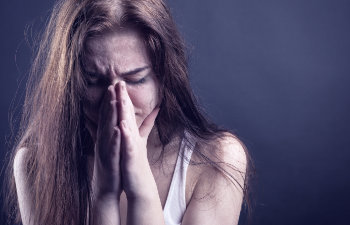 Domestic violence is a severe issue affecting individuals and families across the United States, including Georgia. Therefore, it is crucial to understand what constitutes domestic violence under Georgia law and its legal consequences.
Understanding Domestic Violence Laws in Georgia
In Georgia, domestic violence is defined as the occurrence of certain acts between past or present spouses, parents of the same child or individuals living or formerly living together as spouses or parents. It includes physical violence, sexual assault, stalking, emotional abuse and other forms of harmful behavior.
Acts Considered Domestic Violence
Under Georgia law, actions that are considered domestic violence include:
Physical abuse:

 

any intentional physical contact that causes harm, injury or pain, such as hitting, slapping or punching.
Sexual assault:

 

forcing or coercing sexual acts without the other person's consent, including rape or unwanted sexual contact.
Stalking:

 

intentionally and repeatedly putting someone in fear for their or others' safety by constant pursuance, harassment or intimidation.
Emotional abuse:

 

inflicting mental or emotional distress through threats, humiliation, intimidation or controlling behavior.
Legal Consequences of Domestic Violence
Domestic violence is a serious offense in Georgia, and those found guilty can face severe legal consequences. The penalties may include the following:
Restraining Orders
A court can issue a protective order (restraining order) to prohibit the abuser from contacting or coming near the victim.
Criminal Charges
Domestic violence can result in criminal charges, such as assault, battery, sexual assault or stalking. Convictions can lead to fines, probation, mandatory counseling or even imprisonment.
Loss of Custody or Visitation Rights
Domestic violence within a family can impact child custody and visitation rights during divorce or separation proceedings.
Seek Legal Assistance from an Experienced Attorney
Contact professionals that can help you legally and offer the support you need to secure your safety and preserve your rights if you are experiencing domestic violence. Rowsey & Stelter, Attorneys at Law, is a team of Georgia family law attorneys that can offer advice and counsel in domestic abuse situations. Please seek our counsel by setting an appointment date as soon as possible. Our foremost priority is your well-being.
Posted on behalf of Rowsey & Stelter, Attorneys at Law
295 W Crossville Road,
Building 100, Suite 110,
Roswell, GA 30075
Phone: (770) 993-5317
Monday - Friday 9:00 AM – 5:00 PM
Saturday Closed