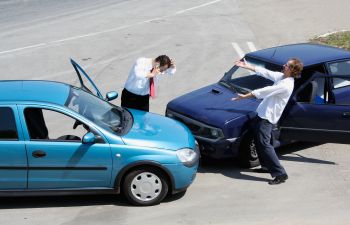 What Happens When I Sign a Release?
If you've been involved in an accident and the other driver was at fault you are entitled to compensation for your losses. If their insurance company is paying your settlement, you will be working with the insurance company directly on your claim.
Dealing with big insurance companies can be intimidating. Because they are paying out your claim, you may be hesitant to question their actions or feel pressured to comply with their requests. In reality, the insurance company is just another business, trying to make a profit while still fulfilling their contractual duties. While they may lead you to believe they are looking out for your best interests, they are really looking out for theirs.
One of the things they may pressure you to do is to a sign a release. You may be asked to sign a release early on in your case or upon the settlement of your claim. It is important to know what the release entails before you sign it because the release may or may not be in your best interest. It is always advisable to have a qualified personal injury attorney review the release prior to signing it.
Often, the release will take away some or all of your rights. You could relinquish your rights to seek compensation from them if you sign a release without reviewing it. If you have been offered a full and fair settlement for your losses, it is OK to sign the release to get your settlement funds. If you have not yet accepted a settlement amount you feel is fair given your losses, signing a release now would bar you from taking any further legal action in the future.
You may wish to speak with an attorney if you've been asked to sign a release from the insurance company at any stage in your claim. An experienced personal injury attorney can review the terms and conditions of the release and advise you on whether or not signing the release is in your best interests. Signing the release may mean you give up your right to seek compensation for your losses, so make sure you have been fairly compensated before you sign one.
If you're involved in a personal injury claim, our skilled attorneys are here to help. Thomas C. Rowsey, P.C. will work hard to protect your rights to compensation. Based in Roswell, GA, Thomas C. Rowsey Attorneys at Law serves those across the greater Atlanta metropolitan area including Roswell, Alpharetta, Marietta, Milton, Cumming, Dunwoody, Johns Creek and Sandy Springs. Contact our office today at (770) 993-5317 or fill out our online form to schedule a free consultation. Offering expert legal counsel in personal injury, criminal defense and family law, Thomas C. Rowsey Attorneys at Law are here to help.
Posted on behalf of Rowsey & Stelter, Attorneys at Law
295 W Crossville Road,
Building 100, Suite 110,
Roswell, GA 30075
Phone: (770) 993-5317
Monday - Friday 9:00 AM – 5:00 PM
Saturday Closed