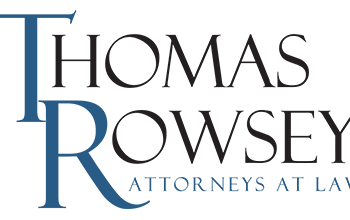 What Happens if I Get a Second DUI?
Getting your first Georgia DUI can feel like a downpour of harsh consequences. You will face up to one year in jail, a fine of between $300 and $1,000, and will have your license suspended for up to one year, with a potential reinstatement after 120 days. You will also have to complete a certified DUI education program and complete 40 hours of community service.
These serious consequences are intended to cut down on repeat offenders, yet many DUI offenders will go on to get a second or subsequent DUI charge in their life. Those convicted of a second DUI will face a jail sentence of 90 days to one year. Some of this may be stayed, but all second-time DUI offenders will have to serve a mandatory minimum 48 hours in jail. They will also face a fine of between $600 and $1,000 and will have to complete a minimum of 30 days of community service. A second DUI will result in a license suspension of three years with a six-month order for an Ignition Interlock Device. They will also have to complete a DUI education program, undergo a clinical evaluation, and potentially complete a substance abuse program.
The penalties for a third DUI go up considerably more. You will face more jail time, much higher fines, and a much longer license suspension, just to name a few of the consequences. It is important to note that the look-back period for DUI offenses in Georgia is now ten years. This means that if you are arrested for a DUI within ten years of your arrest for your first offense, your new DUI will be considered a second offense.
If you are facing your second DUI, you should speak with an experienced DUI defense attorney immediately. Not surprisingly, it is much harder to negotiate a lesser sentence for a second DUI than it is for a first offense. A skilled attorney can evaluate your case facts and advise you on what penalties you may face and what, if any, defense options you have available. A second DUI in ten years will significantly affect your life and is well worth fighting.
Are you in the greater Roswell area and facing second DUI charges? Attorney Thomas C. Rowsey, P.C. is experienced in DUI defense and will work hard to ensure your rights are defended. Based in Roswell, GA, Thomas C. Rowsey Attorneys at Law serves those across the greater Atlanta metropolitan area including Roswell, Alpharetta, Marietta, Milton, Cumming, Dunwoody, Johns Creek and Sandy Springs. Contact our office today at (770) 993-5317 or fill out our online form to schedule a free consultation. Offering expert legal counsel in personal injury, criminal defense and family law, Thomas C. Rowsey Attorneys at Law are here to help.
Posted on behalf of Rowsey & Stelter, Attorneys at Law
295 W Crossville Road,
Building 100, Suite 110,
Roswell, GA 30075
Phone: (770) 993-5317
Monday - Friday 9:00 AM – 5:00 PM
Saturday Closed