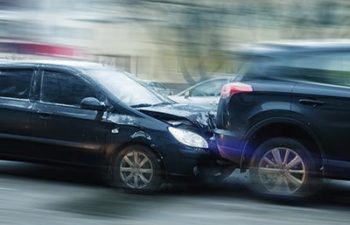 What Can I Be Compensated for After an Accident?
If you've been injured in an auto accident as a result of someone else's negligence, you may be wondering what you are entitled to as an injured person. If you are not found partially at fault for the accident, you are entitled to be compensated for all your losses sustained in the accident. Typically, these losses will be both economic and non-economic.
Your economic losses are those with monetary values. These can include medical bills you've paid out of pocket or bills you've incurred but have yet to pay. You may also be compensated for hired help if you need assistance while you recover from your injuries. Economic losses can also include any loss of earnings caused by the accident. If you missed work, even if you had paid sick time to use, you are entitled to be compensated for the value of that time. You may also be able to recover missed tips, bonuses, promotions, or any other earnings you missed out on while recovering from the accident. Other economic losses may include the cost to repair any damage to your vehicle and the cost of a rental car while yours is being repaired.
Aside from your economic losses, you are also entitled to be compensated for your pain and suffering. Pain and suffering covers the non-economic losses you've sustained as a result of the accident. These can include the physical pain of your injuries and the psychological and emotional trauma the accident may have caused you. Pain and suffering includes not just what you have experienced as a result of the accident, but what you are expected to experience in the future. If you have been seriously injured or disabled in the accident, your ability to earn a living might be compromised and your career could suffer. Your personal relationships also might experience strain as you may need more help and support than before. Similarly, dealing with a severe injury or disability can be disheartening. You may even experience depression or anxiety as a result of the accident. All these effects of the accident, monetary or not, will come at a cost, a cost you are entitled to be compensated for. If you are found partially at fault for the accident, you will only be entitled to receive a percentage of your damages. If your total damages for an accident come to $50,000, but you were found 10% at fault, your damages would be reduced by 10%. You could only be compensated for 90% of your damages, or $45,000.
Speak to an experienced Georgia personal injury attorney if you have questions about what you can recover in a personal injury claim. It is important you understand your rights to recovery prior to making a claim against another party.
Have you been in an accident and have questions about your rights? Experienced in personal injury law, Georgia attorney Thomas C. Rowsey, P.C. will advise you on your rights to compensation and will assist you in settling your claim. Based in historic Roswell, GA, Thomas C. Rowsey Attorneys at Law serves those across the greater Atlanta metropolitan area including Roswell, Alpharetta, Marietta, Milton, Johns Creek, Cumming and Sandy Springs. Contact our office today at (770) 993-5317 or fill out our online form to schedule a free consultation. Offering expert legal counsel in personal injury, criminal defense and family law, Thomas C. Rowsey Attorneys at Law are here to help.
Posted on behalf of Rowsey & Stelter, Attorneys at Law
295 W Crossville Road,
Building 100, Suite 110,
Roswell, GA 30075
Phone: (770) 993-5317
Monday - Friday 9:00 AM – 5:00 PM
Saturday Closed