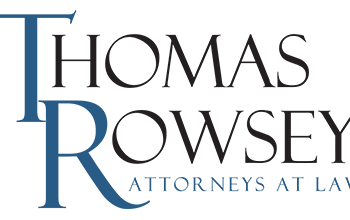 What Can Be Used to Support My Claim?
Dealing with insurance companies in the aftermath of an accident or an injury can leave you feeling like you have to put up a fight just to be fairly compensated. It can be hard to know what you can provide as support when the insurance company is trying to devalue or deny your claim. In these situations, your claim can easily become complicated as the insurance company asserts that you did not provide enough documentation or that the liability is unclear.
If you find yourself in this scenario, it would be a good idea to consult with an experienced Georgia personal injury attorney before communicating further with the insurance company. In the meantime, there are a few things you can easily do to ensure you provide as much support for your claim as possible.
One of the best things you can do to support your claim is to provide ample documentation and evidence that can make a strong demand for claim payment. Your account of the accident or injury is important, but in the world of legal red tape that insurance companies use to maximize profits, hard evidence is much more compelling. A police or crash report, if available, is one of the most important pieces of evidence you can provide to establish liability. Get a copy and review it before submitting it to the insurance company. Make sure all information is accurate before you hand it over.
You should also take photographs of the scene of the accident, damage to any property that was involved, and of your injuries as they heal. Witness statements can also provide a lot of support to corroborate your account of the incident. And finally, make sure you thoroughly treat all your injuries. This is the single most important step you can take to support your claim and ensure it is not devalued. Even if you have only residual symptoms you feel you can live with, consult with a doctor about the treatment options and/or outlook of your injury. Nothing devalues a claim more than insufficient medical records. The adjuster will be reviewing this evidence and these documents when they consider how to value your claim.
To ensure your claim is not devalued, consider speaking with an experienced attorney. An attorney can review your evidence and make sure everything submitted to the adjuster is supportive of your claim. He or she can also identify areas in your claim that may require extra support and help you procure evidence that can provide it. Handling your own personal injury claim can be risky. If you don't know your claim is lacking in support, you might not realize it until it is too late.
Are you involved in a personal injury claim and have questions about how you can support your claim? Experienced in personal injury law, Georgia attorney Thomas C. Rowsey, P.C. can help you gather the supportive evidence needed to fairly settle your claim. Based in Roswell, GA, Thomas C. Rowsey Attorneys at Law serves those across the greater Atlanta metropolitan area including Roswell, Alpharetta, Marietta, Milton, Cumming, Dunwoody, Johns Creek and Sandy Springs. Contact our office today at (770) 993-5317 or fill out our online form to schedule a free consultation. Offering expert legal counsel in personal injury, criminal defense and family law, Thomas Rowsey, Attorneys at Law are here to help.
Posted on behalf of Rowsey & Stelter, Attorneys at Law
295 W Crossville Road,
Building 100, Suite 110,
Roswell, GA 30075
Phone: (770) 993-5317
Monday - Friday 9:00 AM – 5:00 PM
Saturday Closed