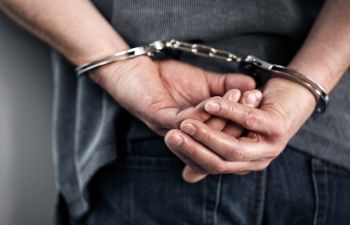 What Are My Rights While Being Arrested?
Many of us will never experience being arrested in our lives, but knowing what your rights are during an arrest can prepare you for such an ordeal, should you ever get arrested. Knowing your rights during an arrest or while being detained is important because, despite the moral code all police officers must stand by, the rights of those being arrested can be easily violated, leaving them vulnerable in the hands of the law.
Dealing with police officers can be intimidating and put you on the defensive, especially if you are not aware of what you did. If you are arrested, you might not be thinking clearly and may not readily recall the rights are you entitled to. In many cases, your rights will be not be violated during an arrest, however knowing your rights can give you the confidence you need to act appropriately and avoid further conflict. One of the most salient rights that will come readily to many peoples' minds is the right to remain silent. This right, protected under the Fifth Amendment, is vocalized as part of the Miranda Warning. Under the Miranda Warning, you also have the right to know that anything you say can and will be held against you in court, the right to speak to an attorney prior be to being questioned or to be appointed a public defender to speak to prior to questioning. Police officers and other law enforcement officers are required to read you the Miranda Warning if you are being taken in to custody and they intend to interrogate you. If you are not read the warning while you are arrested, but later are approached in custody for interrogation, the Miranda Warning must be read to you at that point.
When being arrested, do not resist or be uncooperative with the arresting officer. It is generally not advisable to argue with or resist an officer while they are arresting you; this can only hurt your case. You do retain the right to self-defense, if the officer is using unreasonable or unnecessary force against you or otherwise acting with misconduct. You also have the right to resist if you are being unlawfully arrested, however whether or not you are being arrested unlawfully may not be clear. Your rights during an arrest are largely dependent upon what will be asked of you later, not your guilt or innocence, which is left up to the courts to decide. If you believe your rights during an arrest were violated and are facing a criminal charge, consult with an experienced criminal defense attorney right away to discuss your defense options.
Have you been arrested and have questions about your rights? Experienced in criminal defense, Georgia attorney Thomas C. Rowsey, P.C. will advise you on your rights during an arrest and help you take the right steps towards a strong defense in court. Based in Roswell, GA, Thomas C. Rowsey Attorneys at Law serves those across the greater Atlanta metropolitan area including Roswell, Alpharetta, Marietta, Milton, Dunwoody, Cumming, Johns Creek and Sandy Springs. Contact our office today at (770) 993-5317 or fill out our online form to schedule a free consultation. Offering expert legal counsel in personal injury, criminal defense and family law, Thomas C. Rowsey Attorneys at Law are here to help.
Posted on behalf of Rowsey & Stelter, Attorneys at Law
295 W Crossville Road,
Building 100, Suite 110,
Roswell, GA 30075
Phone: (770) 993-5317
Monday - Friday 9:00 AM – 5:00 PM
Saturday Closed