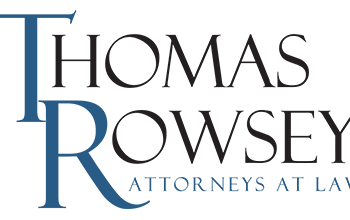 Martin Luther King Jr. Day
On Monday, January 16th,  the United States honors and celebrates the life of Dr. Martin Luther King Jr. He said, "The time is always right to do what is right." He was a leader in the advancement of civil rights in the United States using nonviolent civil disobedience. He received the Nobel Peace Prize and the Presidential Medal of Freedom. He helped to organize the 1963 March on Washington where he delivered his famous "I Have a Dream" speech. King is remembered for his inspiring quote, "We must accept finite disappointment, but never lose infinite hope."  If you've experienced personal injury we want to remind you that your disappointment is not forever, it will end at some point. At Thomas Rowsey, Attorneys at Law, we can help you not lose hope due to your personal injury.
If you've been hurt in an accident such as a car, truck, or motorcycle accident, you may be experiencing loss of hope due to your injuries. Maybe you've suffered a slip, trip, fall or the effects of a product defect. Have you experienced medical malpractice? All of these instances can cause us pain both emotionally and physically and even affect our families and friends. Disappointment is probably a mild word to describe what you're experiencing.
The attorneys at Thomas Rowsey want to remind you that you do not need to suffer from the feeling that you've lost "infinite hope" due to your personal injuries. They are available to help you navigate every legal aspect of your case to help restore your hope and to help regain some of the loss that you've experienced due to your personal injury. Call our law office today.
Posted on behalf of Rowsey & Stelter, Attorneys at Law
295 W Crossville Road,
Building 100, Suite 110,
Roswell, GA 30075
Phone: (770) 993-5317
Monday - Friday 9:00 AM – 5:00 PM
Saturday Closed