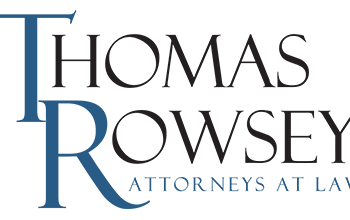 Using A Financial Planner When Divorcing
Last month, April 18th was tax day. Do you prepare your taxes yourself, or ask for assistance from a professional? Sometimes the intricacies of tax laws demand getting help with your tax preparation. The same applies when it comes to divorce.
If you're going through or considering a divorce, it might be a good idea to hire a financial planner to help you navigate everything involved in dividing your money and assets between you and your spouse. Your financial plans for your future will change when divorce occurs.
Thomas Rowsey Attorneys At Law can help you navigate legal issues such as Social Security benefits, child support, alimony, assets and inheritances. He is in expert in family law and you can feel secure that he will help you navigate through your divorce, so that you will be represented well.
However, once you have your divorce in capable legal hands, you may need to employ the efforts of a financial planner to come alongside you in making a new financial plan for you and your new family unit after your divorce.
While you may be ready for your fresh start after your divorce, that fresh start can be a heavy burden of considering the future you most likely did not envision for yourself when you got married. Perhaps you were not a part of the financial decisions during your marriage. You possibly left paying the bills and financial decisions up to your spouse.  In these cases, it's important to become empowered as the lead financial decision maker for your new family.
Call Tom Rowsey to help you with all of your legal divorce needs.
Posted on behalf of Rowsey & Stelter, Attorneys at Law
295 W Crossville Road,
Building 100, Suite 110,
Roswell, GA 30075
Phone: (770) 993-5317
Monday - Friday 9:00 AM – 5:00 PM
Saturday Closed