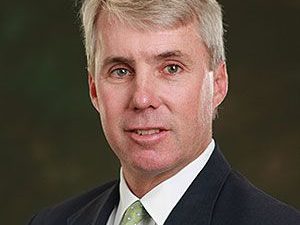 Tom Rowsey – A Solid Choice For Criminal Defense
"Stability is everything. Being it emotional or physical, you need a solid ground to build anything on."
When it comes to choosing someone to help you navigate your criminal charges, you want to make a solid choice. A solid choice would include someone with compassion who actually cares about your particular case. Tom Rowsey is your caring criminal defense attorney.
After you find a caring criminal defense attorney, you will want someone with extensive experience who knows the journey you are on and can use his experience to help you navigate your particular case with ease. Tom Rowsey has over 25 years of experience working within Georgia and federal criminal justice systems throughout Fulton, Cobb and Forsyth Counties.
Some areas that Tom Rowsey and his team can help you navigate if you're facing criminal charges include:
Interrogation
Posting bail
Entering a plea
Trial
When searching for a criminal defense attorney, you also want to find a knowledgeable attorney, well versed in Georgia criminal laws. Each state has different intricacies of their state's law. Georgia, just like all states in the United States, is able to draft its own criminal laws. That means that just because something is illegal in Los Angeles, California, it may be legal in Atlanta, Georgia.
In Georgia, felonies and misdemeanors are the classifications used for crimes (depending on the severity and type). Felonies are the worst crimes. Misdemeanors are lesser crimes. They have a maximum of imprisonment for up to one year and a maximum fine of $5,000.
If you're being convicted of a crime in Georgia, contact Tom Rowsey.  His solid defense could mean the difference between going to jail or going free for you! He will be your crucial, caring and knowledgeable attorney for your case.
Posted on behalf of Rowsey & Stelter, Attorneys at Law
295 W Crossville Road,
Building 100, Suite 110,
Roswell, GA 30075
Phone: (770) 993-5317
Monday - Friday 9:00 AM – 5:00 PM
Saturday Closed