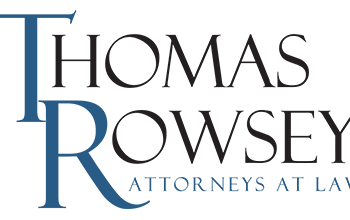 The Other Party Claims They Have No Money; Can I Still File a Claim?
It is not uncommon for people to claim they have no money and no assets to deter the injured person from filing a claim against them. If you have been injured as a result of someone else's negligence, you should consider all your options before you forgo taking legal action against the liable person. You may be able to file a claim with their insurance company provided they have insurance. Their insurance policy may be able to compensate you, up to the policy limits, even if they have no money or assets to speak of.
You have a legal right to compensation even if the liable person has no insurance. This means you can file a lawsuit against the person to be awarded your damages. Once you file a personal injury lawsuit, you or your attorney can request information and evidence from the liable person in the process of discovery. Typically, if the defendant claims they have no money to pay the judgment, they will be asked to produce proof of their income and financial standing. At this point, false claims may be debunked.
If the person does not have the cash readily available to pay you, you have a few options you can pursue to collect your judgment. You may be able to garnish their wages or their bank accounts to satisfy your judgment. You may also be able to place a lien on their property. If the liable person does not have insurance, you can file a claim with your own insurance company and your policy will pay out your claim if you have an insurance policy that can cover your losses, such as uninsured or underinsured motorist coverage.
Consult with an experienced Georgia personal injury attorney if you've been injured as a result of someone else's negligence and have questions or concerns about how you will be compensated. If the liable person is claiming that he or she has no money or assets, make sure you get the advice of an attorney. Even if the liable person does not have the resources to pay you, an attorney can advise you of your other options to compensation and may be able to help you collect an unsatisfied judgment.
Have you been injured as a result of someone else's negligence? Thomas C. Rowsey, P.C. is experienced in personal injury law and will work hard to defend your rights to compensation. Based in Roswell, GA, Thomas C. Rowsey Attorneys at Law serves those across the greater Atlanta metropolitan area including Roswell, Alpharetta, Marietta, Milton, Cumming, Dunwoody, Johns Creek and Sandy Springs. Contact our office today at (770) 993-5317 or fill out our online form to schedule a free consultation. Offering expert legal counsel in personal injury, criminal defense and family law, Thomas Rowsey, Attorneys at Law are here to help.
Posted on behalf of Rowsey & Stelter, Attorneys at Law
295 W Crossville Road,
Building 100, Suite 110,
Roswell, GA 30075
Phone: (770) 993-5317
Monday - Friday 9:00 AM – 5:00 PM
Saturday Closed