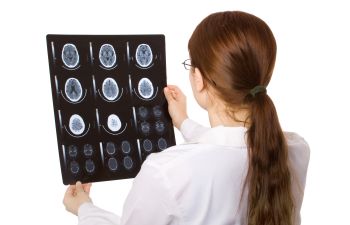 If you or a loved one are living with a traumatic brain injury, you know it can be a difficult and maddening road. So many things need to be re-learned and disconnected; uncomfortable emotions must be interpreted correctly and responded to properly for the person with the traumatic brain injury and those around them. Life after a traumatic brain injury may never be the same. You may be entitled to compensation to help cover doctor bills, therapists, rehabilitation and so much more.
What is Traumatic Brain Injury?
A traumatic brain injury is a serious brain wound caused by a blow or bump on the head. Many head bumps are easily and readily recovered from, but a traumatic brain injury can change a life immediately. When a blow to the head disrupts brain activity, there can be damage. Some traumatic brain injuries, or TBIs, are mild, while others may cause major damage, leaving a person to re-learn how to do the most basic activities like walking or eating.
Someone struggling to recover or rehabilitate from a TBI has a difficult and long road to recovery. They may need to re-learn everything; skills like talking, walking, daily care and the ability to read and write can all be lost, depending on the location and severity of the TBI. And yet, there is often an awareness of the enormity of the challenge, which can add more stress to the situation, prolonging it even further.
Virtually any area of the brain can be injured, meaning symptoms will vary widely and are generally physical, painful and emotionally difficult; victims can even become aggressive when frustration overwhelms.
Does Traumatic Brain Injury Heal?
Every case is unique, and many patients heal from a TBI. However, others continue to face certain challenges for the rest of their lives. When you or a loved one are injured with a traumatic brain injury, you may be entitled to compensation for your injury, suffering and lost wages. You need an attorney who will fight to help you receive compensation. Contact Rowsey & Stelter to schedule a consultation.
Posted on behalf of Rowsey & Stelter, Attorneys at Law
295 W Crossville Road,
Building 100, Suite 110,
Roswell, GA 30075
Phone: (770) 993-5317
Monday - Friday 9:00 AM – 5:00 PM
Saturday Closed