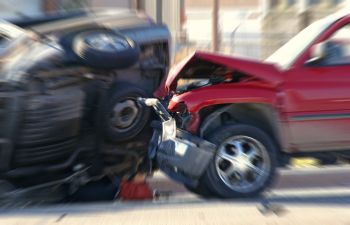 Spinal cord injuries, or (SCI), happen when a traumatic incident such as a vehicle accident or a fall occurs. An SCI involves damaged nerves that relay signals through the spinal cord. Contusions and compression (bruising and swelling) are each caused by too much pressure on the spinal cord and lacerations are tears or cuts to the cord fiber. The worst SCI causes some level of paralysis to areas of the body.
Spinal Cord Injuries Statistics
Each year, the US experiences over 12,500 new SCIs. It's estimated that there could be nearly 400,000 people living with spinal dysfunction in the US. In 2018, Georgia saw approximately 570 new spinal injuries. Because of healthier lifestyles, our population has gotten more active and work further into our older years, which may correlate with the spike in the average age of people who suffer spinal cord injuries, particularly at work.
Georgia Spinal Cord Injuries Liability Claims
Some SCI facts:
The most common causes of SCIs are vehicle accidents and sports participation; with 2/3 of sports SCI due to diving.
Almost 45% of SCI cases end up being tetraplegic or quadriplegic.
Students make up 15% of SCI survivors.
The cost of SCI care for the first-year ranges from $300K to $1 million. After that, yearly care ranges from $40K to $170K.
As you can see, the life-altering physical effects of an SCI and the costs incurred are devastating, so establishing liability when filing a claim in Georgia is critical. These claims are complicated, encompassing multiple damages, and often, multiple parties linked to liability.
You'll need a compassionate and experienced personal injury attorney who'll work diligently to see that their clients with SCI and their families are compensated so they may focus on getting back to their lives. To learn what we might be able to do for you, call Rowsey & Stelter or go online to schedule your free initial consultation with one of our attorneys.
Posted on behalf of Rowsey & Stelter, Attorneys at Law
295 W Crossville Road,
Building 100, Suite 110,
Roswell, GA 30075
Phone: (770) 993-5317
Monday - Friday 9:00 AM – 5:00 PM
Saturday Closed