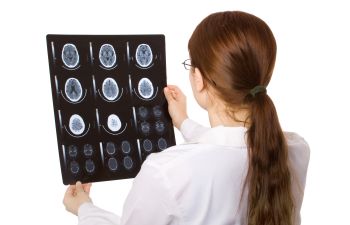 A traumatic brain injury (TBI) usually results from blunt force trauma. Motor vehicle accidents, sporting injuries and slips, trips and falls are some of the most common causes of this type of injury. You may also suffer a TBI in certain working environments such as construction sites or warehousing.
It is important to recognize the signs of a TBI. However, if you have suffered a serious injury of any description, visiting a doctor or the ER is recommended. Symptoms of a TBI are not always immediately evident. After an injury, monitoring physical and mental health closely could save your life.
TBI Symptoms
There is a long list of physical and mental symptoms associated with TBI. These symptoms can come on suddenly or emerge over time. Headaches, nausea, loss of consciousness and diminished coordination are signs that are cause for concern.
Issues with vision, senses, hearing, sleep regulation and fatigue are other symptoms that could point to a TBI. If you are experiencing ongoing health issues after an accident, consult with your doctor to rule out a traumatic injury that avoided detection during your initial examination.
Mental and cognitive issues may include memory loss, trouble speaking, sudden mood swings, depression or anxiety. In extreme cases, the injured individual may slip into a coma. Many of these mental and emotional issues are usually identified by a loved one.
TBI Treatment & Support
Seeking medical treatment is an essential part of recovering from a TBI. You may also need rehabilitation therapies. You may face a long process before the damage is undone. Unfortunately, some patients will suffer long-term health complications resulting from brain damage.
These complications may include ongoing headaches, memory loss, problems maintaining relationships and more. Each patient will face different challenges, so finding the right medical team is important. You may also face financial difficulties due to medical bills and lost earnings. Pursuing compensation is one option you may wish to explore as a way to cover costs.
If you have suffered a TBI as the result of an accident that was caused by another individual, you can pursue compensation for your financial losses. Contact the office of Rowsey & Stelter, Attorneys at Law in Georgia for a consultation.
Posted on behalf of Rowsey & Stelter, Attorneys at Law
295 W Crossville Road,
Building 100, Suite 110,
Roswell, GA 30075
Phone: (770) 993-5317
Monday - Friday 9:00 AM – 5:00 PM
Saturday Closed