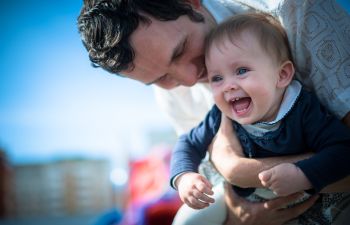 Divorce is a painful event for everyone in the family, but especially when children are involved. There may be a time after the divorce when one parent wishes to relocate, either due to work or personal reasons. If your former spouse has approached you with plans to relocate, you may be concerned that your time with your children will be affected.
What Is Best for the Child?
Relocation is always a difficult subject to discuss. This can cause great amounts of tension between the parents, which will ultimately affect the children. In discussing how to navigate a move, the parents should be ready to face the difficulties of this decision, and not take it lightly. Sometimes the relocation is a necessity, such as in cases of military or job transfers. The relocating parent may do so to be closer to family members who can provide support. Just as there are a myriad of reasons for a relocation, there are arguments against moving a child away from a parent. Here are some things to consider when facing a relocation discussion:
How far is the move? If the move is within a short driving distance, perhaps under two hours, the move may not cause issues with custody or visitation already in place. If the move is farther than that, custody or visitation may have to be modified.

How does the child feel about the move? If the child is apprehensive about moving away from their school or friends, this needs to be carefully considered before agreeing to a relocation. Custody may need to be revisited.

Is the move in good faith? Is your former spouse moving due to understandable reasons, such as a job transfer, or to be closer to their family members? If you suspect they are moving just to limit your access to your child, this should be brought to court and discussed before a judge.
There are cases where the benefit of the child will outweigh the wishes of the non-custodial parent. These could include moving the child closer to needed healthcare, placing the child in an area with a higher performing school district or if the child has voiced a desire to move. The judge will take all of this into consideration before ruling.
If you are facing a relocation issue, you need proper representation to voice your needs. The office of Rowsey & Stelter, Attorneys at Law has the necessary experience to guide you through this process. Call (770) 993-5317 to schedule a consultation today.
Posted on behalf of Rowsey & Stelter, Attorneys at Law
295 W Crossville Road,
Building 100, Suite 110,
Roswell, GA 30075
Phone: (770) 993-5317
Monday - Friday 9:00 AM – 5:00 PM
Saturday Closed