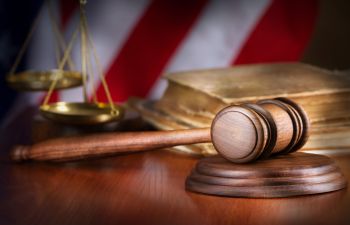 The right to legal representation is available to every American. If you are charged with a crime, seeking advice and support is essential. At Rowsey & Stelter, Attorneys at Law, we want to ensure you receive a fair trial. Drug charges, a DUI or drug impaired driving are just some of the common accusations we help our clients fight.
The legal system is hard to navigate without the help of an experienced lawyer. Criminal defense is a necessary element in ensuring that every citizen is afforded rights. Due process means fair treatment, the right to a hearing and notice of any charges.
Understanding Criminal Charges
You have a right to understand any charges against you. This includes possible penalties should a court find you guilty and pass sentence. Developing a plan that supports your innocence or results in the reduction of charges are some of the possible strategies your lawyer will take.
Regardless of your alleged crimes, you have the right to a defense in court. Even the most seemingly minor incursion could impact your future. The nature of charges against you can carry more weight in society than they do in court. Work, school and relationships can suffer due to a past that you have long since forgotten.
There are a range of penalties you may face, depending on the crime. Our goal is to cast doubt on the validity of any accusations against you. As the accused, you have the same rights as any other citizen of our great country.
Criminal Defense Consultation, Georgia
Have you been charged with a crime in Georgia? Call Rowsey & Stelter, Attorneys at Law today for a legal consultation. We will work closely with you to formulate an effective approach. It is possible to have charges dropped or reduced to lessen the impact of any criminal penalties.
Call Rowsey & Stelter, Attorneys at Law today for a consultation. Our team will fight diligently to ensure that your rights are safeguarded throughout the process. We are also committed to exploring all applicable laws to reduce your charges in the state of Georgia.
Posted on behalf of Rowsey & Stelter, Attorneys at Law
295 W Crossville Road,
Building 100, Suite 110,
Roswell, GA 30075
Phone: (770) 993-5317
Monday - Friday 9:00 AM – 5:00 PM
Saturday Closed