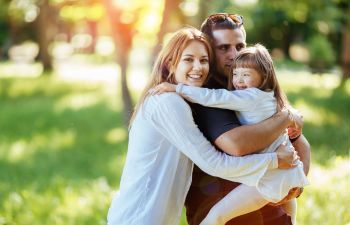 Recent news stories of parents losing custody due to the COVID-19 pandemic are examples of the far reaching impact this coronavirus has on our everyday lives. Healthcare workers and others performing essential duties are asked to make sacrifices, but should losing custody be one of those sacrifices?
Identifying Best Interests
In Georgia, Title 19 of the Domestic Relations Law lists factors that the court may consider when it comes to visitation and custody arrangements. Some of these factors include the health of each parent, the employment schedules of each parent and whether or not there is a history of any type of abuse.
The Difficulty of the Pandemic
The COVID-19 pandemic offers unique challenges to identifying the best interests of children. If the custodial parent works in healthcare, the non-custodial parent may be concerned for the health and safety of the children. Likewise, if the non-custodial parent works in a field deemed essential, the custodial parent may be concerned with following the visitation order for fear of infection. These are valid concerns, and there are arguments to make on both sides. The difficulty also spreads to the courts. Since most courthouses are closed due to stay-at-home orders, being able to plead your side to the judge could be put on hold.
Best Interests: Finding Solutions
In this unique situation, it is important to follow the court order you have in place. If you are concerned with the well-being and safety of your children, have a serious conversation with the other parent. Set guidelines for safety during visitation handoffs, discuss with the other parent if they would prefer to have the children stay in one location during the pandemic and be flexible. The hope is that both parents are equally concerned about safety and can come to a reasonable solution.
This is uncharted territory for parents. Concern for the well-being of children is always at the forefront of a parent's mind, but the pandemic adds another layer of concern. If you have questions regarding visitation during the coronavirus, give us a call today at (770) 993-5317, or fill out our online form to set up a free consultation. The attorneys at Rowsey & Stelter can help navigate child custody and visitation during COVID-19, and help you find solutions. The world may look different, but we can weather this storm together.
Posted on behalf of Rowsey & Stelter, Attorneys at Law
295 W Crossville Road,
Building 100, Suite 110,
Roswell, GA 30075
Phone: (770) 993-5317
Monday - Friday 9:00 AM – 5:00 PM
Saturday Closed