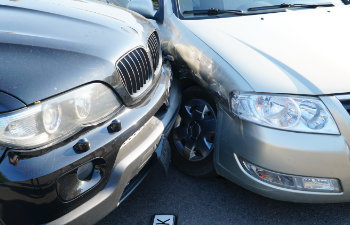 When considering road safety, being aware of potential hazards is crucial. Roswell, Georgia, a vibrant city located in Fulton County, is no exception. Whether you're a resident or a visitor, understanding the common road hazards in this area can help you stay safe behind the wheel.
In case of any unfortunate incidents, seeking the assistance of a knowledgeable personal injury lawyer can ensure your rights are protected.
Inclement Weather
Roswell experiences various weather conditions throughout the year, including heavy rain, fog, and occasional snow. These conditions can significantly impact road safety. Reduced visibility, slippery surfaces, and poor tire traction pose severe driver risks.
Staying informed about weather forecasts and adjusting driving habits accordingly can minimize the chances of accidents. In weather-related incidents leading to personal injuries, seeking advice from a qualified personal injury lawyer is essential to navigate legal proceedings and pursue rightful compensation.
Distracted Driving
Distracted Driving is a significant concern on Roswell's roads, just as it is in many other cities. Activities such as texting, talking on the phone, eating, or using in-car entertainment systems divert the driver's attention from the road, increasing the risk of accidents.
To ensure your safety and that of others, always focus on Driving. If you have suffered injuries due to someone else's negligence, consulting a personal injury lawyer can help you understand your legal options and seek appropriate compensation.
Construction Zones
Like any growing city, Roswell often has ongoing construction projects. Construction zones present unique challenges to drivers, including narrowed lanes, detours, and uneven road surfaces. Adhering to posted speed limits, following construction signage, and remaining vigilant can help prevent accidents.
However, accidents can still occur due to the negligence of construction companies or other parties. In such cases, a personal injury lawyer can evaluate the circumstances, gather evidence, and represent your interests to help you fight for fair compensation for injuries sustained.
Aggressive Driving
Aggressive driving behaviors such as speeding, tailgating, and failure to yield are hazards that can lead to severe accidents on Roswell's roads. It is essential to maintain a calm and patient demeanor while driving, avoiding confrontations and unnecessary risks.
If you become a victim of an aggressive driving incident, consult a personal injury lawyer specializing in motor vehicle accidents. They can assist you in pursuing legal action against the responsible party and seek compensation for your injuries.
Navigating the roads of Roswell, Georgia, requires attentiveness and awareness of potential hazards. You can significantly reduce the risk of accidents and personal injuries by staying informed about common road dangers, such as inclement weather, distracted Driving, construction zones, and Aggressive Driving.
However, accidents can still happen, and in such situations, consulting with a trusted personal injury lawyer is crucial to protect your rights and pursue the compensation you deserve. Call Rowsey & Stelter, Attorneys at Law, today for a consultation.
Posted on behalf of Rowsey & Stelter, Attorneys at Law
295 W Crossville Road,
Building 100, Suite 110,
Roswell, GA 30075
Phone: (770) 993-5317
Monday - Friday 9:00 AM – 5:00 PM
Saturday Closed