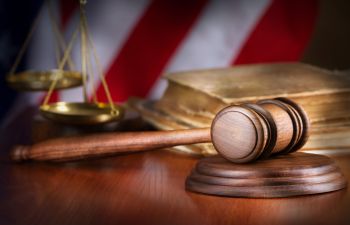 Moving Forward Toward Freedom
This month our nation pauses to honor a man that valued progress, freedom and fairness. Dr. Martin Luther King Jr. offered a nation a fresh wave of inspiration that we needed in order to be a place where every citizen feels safe and valued.
One of our favorite quotes of Dr. Martin Luther King Jr. is:
"If you can't fly then run, if you can't run then walk, if you can't walk then crawl, but whatever you do you have to keep moving forward." – Martin Luther King Jr.
Tom Rowsey, Attorneys at Law values your freedom. We want to help you move forward in freedom as you face criminal charges. We know the weight that you carry when you have been suspected of a crime. Your rights and freedom can feel like they've been striped away, and there is no way to move forward.
If you are a suspect of a crime, your rights and freedom need to be protected. Our skilled legal team and Thomas C. Rowsey will represent your criminal legal case with more than 30 years of experience. He will recommend your next forward steps with experienced reasoning.
Call Thomas C. Rowsey Attorneys at Law if you have criminal charges for:
Drug Offense
Domestic Violence
DUI
Vehicular Homicide
Other Crimes
Let Thomas C. Rowsey walk alongside you in your legal battles. He will help you move forward toward freedom from your criminal charges and allegations. Don't risk your innocence by placing your case in the hands of an unqualified and uncaring criminal attorney.
Posted on behalf of Rowsey & Stelter, Attorneys at Law
295 W Crossville Road,
Building 100, Suite 110,
Roswell, GA 30075
Phone: (770) 993-5317
Monday - Friday 9:00 AM – 5:00 PM
Saturday Closed