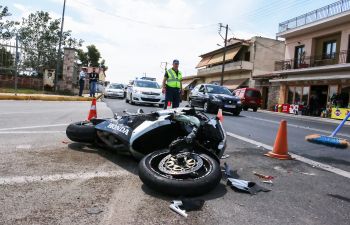 Riding a motorcycle can be an amazing experience on the open roads of Georgia. For many riders, this is as much of a lifestyle as it is a means of transportation. However, there are greater risks associated with this type of vehicle.
As the motorcycle rider, you are obliged to obey the same laws as other motorists, where those laws are applicable. Some additional laws and regulations apply to motorcycles that do not apply to larger vehicles. If you do not have a motorcycle license, the Georgia Department of Driver Services has information on how to apply for safety programs and more.
Common Motorcycle Risks
Accidents involving a motorcycle can result in serious injuries to the rider. While obeying the laws of the road is absolutely essential, there are common risks that you cannot necessarily control. Even the largest motorcycles are smaller than most other vehicles. Riders are also more exposed and do not benefit from the safety that a seatbelt offers other drivers.
When riding a motorcycle, wearing the correct safety gear is always recommended. A suitable helmet with a visor can protect the head and support the neck in a collision. In addition, motorcycle clothing is designed to reduce the impact on the ground and prevent friction burns.
Other drivers may not see your motorcycle, especially when there are unfavorable weather conditions. The smaller profile of most bikes puts riders at a greater risk of getting into accidents. Cars turning left at intersections are among the top causes of motorcycle accidents where the driver of the larger vehicle fails to see the smaller vehicle.
A car or truck can drive over most road hazards without incident. But unfortunately, motorcycle riders are not always so lucky. Even relatively small hazards can cause a rider to lose control and get into an accident. This is one of the many reasons it is so important to help keep the roads of Georgia free of debris and other hazards.
Loss of control can occur due to poor motorcycle maintenance or shoddy repair work. As the rider of a vehicle that offers little protection, to begin with, riders cannot afford defects caused by poor design and manufacturing elements or mechanical care.
Have you recently suffered an injury in a Georgia motorcycle accident? Contact Rowsey & Stelter, Attorneys at Law, for a consultation today.
Posted on behalf of Rowsey & Stelter, Attorneys at Law
295 W Crossville Road,
Building 100, Suite 110,
Roswell, GA 30075
Phone: (770) 993-5317
Monday - Friday 9:00 AM – 5:00 PM
Saturday Closed