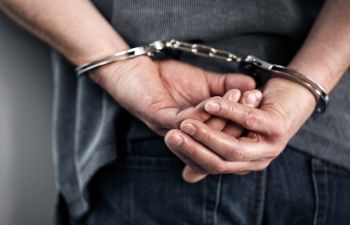 More About Marijuana
The month of December is supposed to be merry and bright. However, if you were caught in the state of Georgia possessing, using, manufacturing or buying marijuana, your holiday season could be a lot less than merry and bright. Thomas C. Rowsey understands that you have a lot at stake if this happens to you, and he is experienced and determined to defend your case so your charges and/or penalties can be lessened or dropped all together.
There is a lot of discussion around the subject on marijuana in the state of Georgia. An article in myAJC states that in "2015, Georgia lawmakers said patients registered with the state could possess up to 20 ounces of cannabis oil, derived from the marijuana plant, to treat eight specific illnesses. They've since expanded the law to twice to make eight more ailments eligible." And stories in the same article are told of people growing and using marijuana for medicinal purposes.
A June 7, 2018 article by Arielle Kass, The Atlanta Journal-Constitution highlights that the new city of South Fulton, Fulton Country commissioners voted to decriminalize marijuana in the unincorporated part of the country. The new ordinance would mean that a person in possession of less than an ounce of marijuana would not be subject to jail time and would be fined a maximum of $75.
The laws surrounding marijuana are ever changing. If you've been caught with marijuana possession, it's time to contact Thomas C. Rowsey. He will set up a consultation with you to discuss your charges in Georgia. He will work hard to ensure you receive fair and honest treatment in court as you navigate the laws that surround marijuana.
Posted on behalf of Rowsey & Stelter, Attorneys at Law
295 W Crossville Road,
Building 100, Suite 110,
Roswell, GA 30075
Phone: (770) 993-5317
Monday - Friday 9:00 AM – 5:00 PM
Saturday Closed