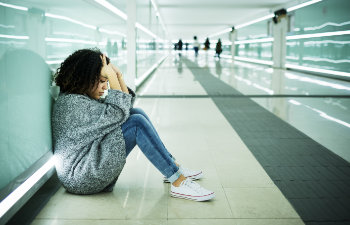 When your minor is found to be in possession of alcohol or illegal drugs, there are potentially serious consequences. Once the police and courts are involved, there is the risk of six months in jail, a fine and a suspended driving license for offenders.
These punishments may come with further, unexpected consequences. It is important to secure legal representation for any child facing minor in possession charges. Rowsey & Stelter, Attorneys at Law can offer support in Roswell, GA.
Suspended Driving License
A suspended driving license will mean your teenage child will need to find alternative transportation. Going to school or work may prove challenging, and missing either could damage your child's standing. If public transport is unreliable in your area, you may have to take time out of your own schedule to provide transport.
A driving license provides teens with independence, which is a healthy first step toward adulthood. A suspended license could impact your child's self-esteem. At Rowsey & Stelter, Attorneys at Law, we will fight to have any MIP charges reduced or dismissed.
Education & Career
Even a relatively minor scrape with the law can have serious consequences for a child's future. Your teen may struggle to get into their preferred colleges. Going into the selection process with a clean record is preferable to having a recorded MIP.
Background checks are part of the hiring process for many career paths. Depending on the level of scrutiny, a criminal record may close doors. If you are concerned about the impact off a potential MIP, contact Rowsey & Stelter, Attorneys at Law in Georgia today.
Repeat MIP Offenses
Repeat MIP offenders may face more serious consequences. If this is the second time that your child has been found in possession of drugs or alcohol, you will need strong representation. The team at Rowsey & Stelter, Attorneys at Law offers experience and compassionate support in Roswell.
Call the offices of Rowsey & Stelter, Attorneys at Law if your child has been arrested on suspicion of committing an MIP. We can immediately begin the process of building a robust defense.
Posted on behalf of Rowsey & Stelter, Attorneys at Law
295 W Crossville Road,
Building 100, Suite 110,
Roswell, GA 30075
Phone: (770) 993-5317
Monday - Friday 9:00 AM – 5:00 PM
Saturday Closed