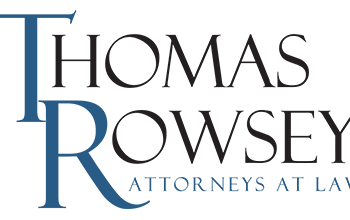 Is Trauma Counseling Compensable After an Accident?
Car accidents are often traumatic. It is not uncommon for people recovering from an accident to need some form of therapy or trauma counseling. Most people need to get back on the road soon after their accident and the stress and anxiety from the accident can be a barrier to that.
Counseling is a good way to work through the trauma of an accident. Unfortunately, the cost of counseling can be prohibitive for some and your health insurance may only cover a portion. In most cases, however, counseling can be compensable in your personal injury claim. If someone else was at fault for your accident, you have a right to compensation for all your losses. Physical injuries, and the bills that result from them, are the most common form of loss in a personal injury claim. You may be able to have your counseling costs covered as well, as long as you get sufficient documentation evidencing your need for it.
If you see a doctor for your physical injuries, make sure you let them know you think you may need some counseling. Often, in order for a specialist visit to be compensable, you will need a referral from a doctor or physician. Ask them for a referral for a counselor who specializes in trauma counseling for those recovering from accidents. Make sure you speak with the counselor before your first visit and let them know you have a personal injury claim pending. They may need to code your visits differently or make a note on your chart to ensure they provide all the necessary information when the time comes for your medical records to be sent to the insurance adjuster. As long as you have a referral and your counselor provides sufficient records, your trauma counseling should be compensable along with your other losses.
If you have been involved in an accident, it is normal to need some extra help getting back to normal. Without appropriate counseling, your physical injuries may take longer to heal as your body struggles with the stress of the accident. Speak with an experienced personal injury attorney if you have concerns about having the costs of counseling covered in your claim. An attorney will be able to assist you with making arrangements to have it covered. Make sure you get a referral and notify the counselor of your pending claim before you get started to ensure you can receive compensation down the road.
Are you in the Roswell, GA area and have concerns about being fairly compensated for your losses? Thomas C. Rowsey, P.C. is experienced in personal injury law and can help ensure you are compensated for all your medical care following an accident. Based in Roswell, GA, Thomas C. Rowsey Attorneys at Law serves those across the greater Atlanta metropolitan area including Roswell, Alpharetta, Marietta, Milton, Cumming, Dunwoody, Johns Creek and Sandy Springs. Contact our office today at (770) 993-5317 or fill out our online form to schedule a free consultation. Offering expert legal counsel in personal injury, criminal defense and family law, Thomas Rowsey, Attorneys at Law are here to help.
Posted on behalf of Rowsey & Stelter, Attorneys at Law
295 W Crossville Road,
Building 100, Suite 110,
Roswell, GA 30075
Phone: (770) 993-5317
Monday - Friday 9:00 AM – 5:00 PM
Saturday Closed