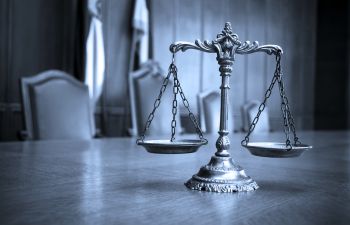 If you are considering divorce in Georgia, one of the issues that may cause further stress is the division of marital debts. You may more often hear about splitting assets after a split, but dealing with joint loans and other debts is also important.
When shared debts are significant, it is especially important to consider seeking legal advice. As an Atlanta family law firm, Rowsey & Stelter can provide such guidance. We serve the communities of Roswell, Sandy Springs, Alpharetta, Fulton, DeKalb and Cobb Counties.
Equitable Debt Distribution
Equitable debt refers to marital debts which must be divided fairly. What that looks like in each case is determined by family court. It is also important to note that not all debts in a marriage are considered marital in the legal sense. Each spouse can also hold responsibility for separate debts.
There are several examples of separate debt that are easier to identify, such as student loans that were taken out before the marriage. In most cases, similar such debts would be considered separate. Similarly, debts that were incurred as a married couple, such as a mortgage or family vehicle, are considered marital debts.
With that said, the division of debt is not simply a matter of splitting the outstanding owed amount equally. Each spouse may agree to retain the material asset associated with the debt, which will typically result in the court dividing the remaining debt for those assets accordingly.
Credit card debt creates another potential complication, whereby the creditor exercises a contractual right to seek debt from the person or persons named on the agreement. In this scenario, the legal contract supersedes the court allocation of debt.
Divorce Lawyer Consultation
Given that the examples mentioned here are just a small sampling of how debt division may apply in your case, you may wish to speak to an experienced family lawyer. The team at Rowsey & Stelter can help you navigate the legal path ahead.
Call the offices of Rowsey & Stelter at (770) 993-5317 today or use our online form to set up a free consultation appointment.
Posted on behalf of Rowsey & Stelter, Attorneys at Law
295 W Crossville Road,
Building 100, Suite 110,
Roswell, GA 30075
Phone: (770) 993-5317
Monday - Friday 9:00 AM – 5:00 PM
Saturday Closed