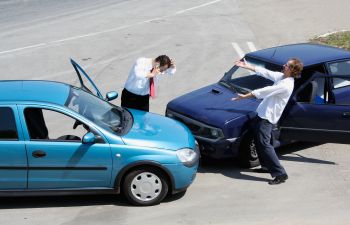 Is Technology Contributing to Distracted Driving?
There is no doubt that distracted driving has become more of a focus for law enforcement and highway agencies over recent decades. Cell phones, in particular, have been linked to an increasing number of auto accidents. However, how much does technology contribute to distracted driving in general?
If a driver is using a cell phone to talk or text while behind the wheel, there is obviously greater potential for an accident to happen due to the distraction. But what about those times where technology other than cell phones distracts drivers?
Audio Distractions
Loud music predates cell phones when it comes to distracted driving. This issue has not necessarily been addressed with improvements in car audio technology, either. Surround sound speakers may act as an even worse distraction and impact hazard perception.
The audio from GPS is often more of a hindrance than a help – especially when instructions come too late for a driver to react in a way that is safe. If you find it hard to concentrate on driving safely while surrounded by a confusion of noise, it may be wiser to ditch the technology in favor of visual aids such as street and highway signs.
Dashboard Consoles
Dashboard consoles now offer a range of gadgets and gizmos, all of which are supposed to enhance your driving experience. The problem is that these in-car comforts may distract you long enough to decrease reaction time to potential hazards.
Typing an address into an onboard navigation device is not advisable while driving. It only takes a few seconds for a collision to occur on a busy road. While technology that is designed to get us there faster is incredibly beneficial, it is important to keep safety in mind at all times.
If you have suffered injuries in an accident that was due to distracted driving on the part of another individual, seek a consultation with Atlanta accident attorney Thomas C. Rowsey today.
Posted on behalf of Rowsey & Stelter, Attorneys at Law
295 W Crossville Road,
Building 100, Suite 110,
Roswell, GA 30075
Phone: (770) 993-5317
Monday - Friday 9:00 AM – 5:00 PM
Saturday Closed