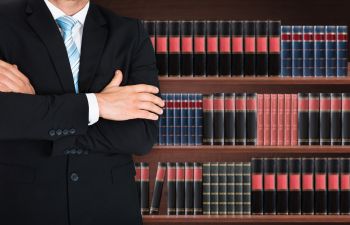 When you trust your case to a personal injury lawyer, you want to know that he or she is honest. Why? There is room for argument when pursuing a case, but not for blatant misrepresentation of the law or the truth. All lawyers are held to a high standard, no matter where they practice in the United States. If your personal injury lawyer is dishonest, it could negatively impact your case.
False Promises
A personal injury lawyer may make false promises in private that are undeliverable in reality. As a client, you deserve a personal injury lawyer who honestly assesses your case. Imagine going to court thinking you are going to win, only to learn that your case has no merits? You just wasted your time because you trusted a legal professional who lead you to believe that winning was assured.
Exaggerated Experience
While the vast majority of personal injury lawyers continue to study in new areas of law, study does not constitute real-world experience. Unless a personal injury lawyer has handled one or more cases in a specific area of law, using the term "experienced" is a stretch. That is not to say that a junior lawyer cannot gain relevant experience by working on a case with a more senior lawyer.
Compensation Guarantees
Did you get a direct guarantee on the amount of compensation you are likely to receive? No personal injury lawyer should ever guarantee compensation, let alone an amount. Personal injury claims are complicated and there is no way to determine how the case will go. Compensation guarantees are nothing more than a dishonest way to hook clients.
If you would like to learn more about ethical personal injury lawyer practices, reach out to Rowsey & Stelter today for a free consultation.
Posted on behalf of Rowsey & Stelter, Attorneys at Law
295 W Crossville Road,
Building 100, Suite 110,
Roswell, GA 30075
Phone: (770) 993-5317
Monday - Friday 9:00 AM – 5:00 PM
Saturday Closed