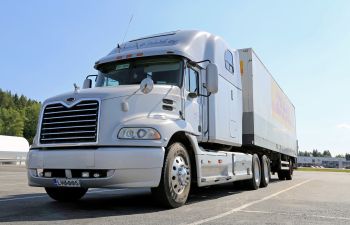 Is It Possible To Avoid Truck Accidents?
Safety is no accident.
Accidents can always happen. No matter how safe you are, accidents can still occur. They are not 100 percent unavoidable. Even the most careful and conscientious of people have accidents.
When you're driving an 18 wheeler filled with technology, mechanics and systems, there is always a potential for something to fail or not work correctly. Even the most-seasoned and careful truck drivers can get into an accident.
"An accident won't arrive with a bell on its neck." –Finnish Proverb
Even though accidents can always happen, there are steps you can take to try to prevent a truck accident.
Step 1 – Avoid Distractions – Distractions happen to everyone; however, it's important to put away anything that could be a potential distraction. A significant part of this step is becoming self-aware of what triggers you to be distracted the most. For example, if you are tempted to glance at your phone when a text message dings on your phone, put it on silence.
Step 2 – Allow Adequate Space – You can reduce your potential for risk if you give yourself plenty of space while driving. You can accomplish this by leaving at least one second for every 10 feet of your vehicle length at a speed of 40 mph. For speeds over 40 mph, you need to allow at least one more second. The Large Truck Crash Causation Study reported that 5 percent of truck crashes happened when the driver was following a car too closely.
If you were involved in a truck accident contact the Thomas Rowsey, Attorneys at Law, he will analyze your case and help you determine the next steps in your personal injury truck accident claim.
Posted on behalf of Rowsey & Stelter, Attorneys at Law
295 W Crossville Road,
Building 100, Suite 110,
Roswell, GA 30075
Phone: (770) 993-5317
Monday - Friday 9:00 AM – 5:00 PM
Saturday Closed