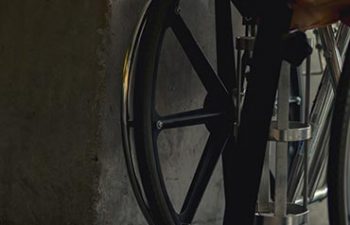 How Will My Medical Bills Be Paid While My Claim Resolves?
Following an injury or accident, you may find yourself involved in the insurance claims process. If you're not familiar with this process, you may not know who pays your bills and when. If you have been injured as a result of someone else's negligence, you are entitled to compensation for all your losses.
The party at fault is liable to compensate you for these losses. However, you may be surprised to learn that they are not liable to pay your medical bills as they are incurred. Rather, you will be compensated for all your losses when your claim is settled or if awarded a favorable verdict after a trial. Prior to settlement or trial, the liable party does not have to pay your bills out of his or her pocket; nor does the insurance company, with one exception. Medical payments coverage is an optional insurance coverage that can be added to your auto insurance policy. Medical payments, or simply med-pay coverage will pay your medical bills as you incur them before settlement.
Med-pay coverage policy limits can be anywhere from $1,000 to $50,000. Depending on the severity of your injuries, your med-pay coverage may not be sufficient to cover all your costs, however it can certainly help in your time of need. Med-pay coverage is also "no-fault" coverage, meaning it will pay out benefits regardless of who is liable for the accident. Med-pay coverage will also cover medical expenses for any covered passengers in your car or in the event you are hit as a pedestrian.   Med-pay coverage is not required under state law. You will have to review your insurance declarations page to see if you have this form of coverage. If you do not have it, it is a good investment to make. In the face of rising healthcare costs and restrictions in health insurance coverage, you could face significant out of pocket costs after an accident. You should never settle your claim before you are finished treating your injuries, so in the mean time those costs are on you. These costs can be hard to manage, especially if you miss any work because of your injuries. Med-pay coverage is a good way to protect you from the financial strain that can follow an accident.
Have you been injured and have concerns about getting your medical bills paid? Thomas C. Rowsey, P.C., experienced personal injury attorney, will help you identify resources for having your bills paid while you settle your claim. Based in historic Roswell, GA, Thomas C. Rowsey Attorneys at Law serves those across the greater Atlanta metropolitan area including Roswell, Alpharetta, Marietta, Milton, Johns Creek, Cumming and Sandy Springs. Contact our office today at (770) 993-5317 or fill out our online form to schedule a free consultation. Offering expert legal counsel in personal injury, criminal defense and family law, Thomas C. Rowsey Attorneys at Law are here to help.
Posted on behalf of Rowsey & Stelter, Attorneys at Law
295 W Crossville Road,
Building 100, Suite 110,
Roswell, GA 30075
Phone: (770) 993-5317
Monday - Friday 9:00 AM – 5:00 PM
Saturday Closed