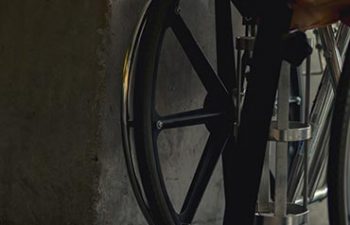 How Will Hardware Removal Surgery Affect My Claim?
If you are dealing with a personal injury claim, you might be wondering how your treatment will affect your claim. This is an important concern because the value of your claim will be largely based of off what your economic losses total, such as medical expenses and lost wages, as well as your pain and suffering, also called non-economic damages. Surgical treatment is often necessary or highly recommend for maximum recovery in many cases. Even seemingly small injuries, like minimally displaced fractures, can require surgical treatment.
Often, fractures can be mended through surgical fixation involving the implanting of screws, pins or plates that help the fracture heal. Sometimes, these implants can be left in indefinitely, however it is generally preferable to have them taken out once the bone has sufficiently healed, as hardware such as pins and screws can cause complications if left in. Following a hardware removal surgery, you may be prescribed a course of physical, massage and/or occupational therapy to rehabilitate the affected area. These treatments will take time, money and could be uncomfortable at first. These are all factors that can affect the value of your claim, however more medical treatment does not always mean your claim will be worth more.
It is important you make your healthcare decisions based on what your doctor recommends for your specific injuries and make sure you treat your injuries as far as you can. Surgery is painful and full of risks but has the potential to cut down on pain you may experience in the future, so it is often an effective and relatively safe form of treatment. Also, you have a right to compensation for your pain and suffering, so a hardware removal surgery could increase your pain and suffering damages because you will have more pain and recovery time. Keep in mind that having your fractures fixed via surgical intervention, then later having the surgery hardware removed will take time. The amount of time it takes for your injuries to heal will be a considering factor in determining your case value, however it will also extend the time it takes for your case to be settled. Make sure you discuss with your doctor the benefits and risks of surgery and the necessity of surgery in terms of your rehabilitation. Also, consult with a personal injury attorney if you want a better idea of what a likely outcome for your case would look like.
If you are involved in a personal injury case and have some questions about treatments and the value of your claim, our skilled attorneys are here to help. Thomas C. Rowsey, P.C. can help you obtain a favorable outcome for your personal injury case and will ensure you are fairly compensated for all your pain and suffering. Based in Roswell, GA, Thomas C. Rowsey Attorneys at Law serves those across the greater Atlanta metropolitan area including Roswell, Alpharetta, Marietta, Milton, Cumming, Dunwoody, Johns Creek and Sandy Springs. Contact our office today at (770) 993-5317 or fill out our online form to schedule a free consultation. Offering expert legal counsel in personal injury, criminal defense and family law, Thomas C. Rowsey Attorneys at Law are here to help.
Posted on behalf of Rowsey & Stelter, Attorneys at Law
295 W Crossville Road,
Building 100, Suite 110,
Roswell, GA 30075
Phone: (770) 993-5317
Monday - Friday 9:00 AM – 5:00 PM
Saturday Closed