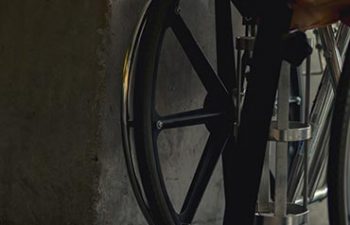 How Will a Permanent Disability Affect My Personal Injury Claim?
There are many factors that will affect your personal injury claim, not least of which is the severity of your injuries. Not surprisingly, those with a permanent disability or impairment face a potentially much larger battle ahead of them in recovery than those with temporary limitations and minor injuries. Accordingly, this could raise the value of your claim. Since every personal injury case is unique, it is hard to say to what extent your permanent disability will affect your claim. However, there are a few things you should keep in mind: First, the value of your claim will reflect the cost of your present and future medical expenses to treat your injury as well as the overall effect your injury has had and will have on your life. A permanent disability may require a lifetime of medical treatment and will greatly affect you in the future. For a better idea of what your specific outcome may look like, speak with a skilled personal injury attorney regarding the details of your case.
Second, the insurance company that is handling your claim may dispute the nature and extent of your disability. In these cases, it is important you submit the right medical documentation to the insurance company that will demonstrate the extent of your disability. Because of the potentially high value of these kinds of cases, insurance companies may also dispute the extent to which your medical treatments are reasonable and necessary for your condition. Third, as a result of this dispute, you may also have to undergo an Independent Medical Examination by a physician the insurance company provides. Insurance companies use these "independent" examinations as a second opinion, one that may be more in their favor. If a permanent disability is a part of your insurance claim, you may be in for a challenge. On top of treating your injuries and adjusting to a permanent disability, you may also face a battle with the insurance company just to settle your case. If you are in this scenario, it is important to consult with an experienced Georgia personal injury attorney who can advise you on what it will take to get you fair compensation for your disability and help you defend your rights.
Are you in need of a personal injury attorney? Thomas C. Rowsey, P.C. is experienced in personal injury matters and will work hard to defend your rights and gain you fair compensation for your disability. Based in Roswell, GA, Thomas C. Rowsey Attorneys at Law serves those across the greater Atlanta metropolitan area including Roswell, Alpharetta, Marietta, Milton, Johns Creek, Dunwoody, Cumming and Sandy Springs. Contact our office today at (770) 993-5317 or fill out our online form to schedule a free consultation. Offering expert legal counsel in personal injury, criminal defense and family law, Thomas C. Rowsey Attorneys at Law are here to help.
Posted on behalf of Rowsey & Stelter, Attorneys at Law
295 W Crossville Road,
Building 100, Suite 110,
Roswell, GA 30075
Phone: (770) 993-5317
Monday - Friday 9:00 AM – 5:00 PM
Saturday Closed