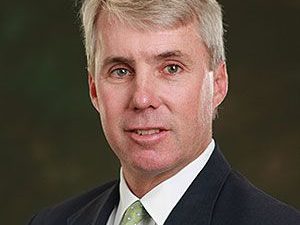 How to Protect Your Interests When Working With Insurance Companies
Working with an insurance company on a claim can try your patience. Even if your claim is legitimate and your coverage is applicable, the insurance company may delay or even deny your claim for any number of reasons. For this reason, it is important to know how to protect your interests when working with insurance companies. It is not uncommon for claims to be denied because the claimant disclosed too much or too little. Ideally, you would speak with an experienced Georgia personal injury attorney prior to filing your claim.
The claims process can be predatory, and those who approach the process blindly may inadvertently devalue their claim. When communicating with insurance adjusters, be judicious in what you say. Avoid making any statements that could suggest you accept some of the fault. Try to remain neutral in your communications. Remember, you are working with a business. Insurance adjusters may act friendly, but they are simply representatives of a business that wants to settle your claim for as little as possible. Don't embellish any facts. Your claim could be compromised if the adjuster later finds out that you exaggerated in any way, so resist the urge to over support your claim with less than true statements. Make sure you keep thorough records of all communications between you and any representatives from the insurance company.
Over the course of a claim, you may end up speaking to several different adjusters. Not all adjusters will keep detailed notes, and, if a dispute does arise, you will want to be armed with a comprehensive record of all your claim correspondence. Get the names and numbers of anyone you speak to, and try as best you can to get all communications in writing. Having this information can protect your rights in the case that you are being told different things from new adjusters. Be persistent and know your rights. This is where an attorney can come in handy. Insurance adjusters may try to wear you down by endless paperwork. This may be a tactic to get you to settle for a low offer. Know that you have a right to fair compensation for your losses.
If you are unsure as to what your rights are in your specific case, consult with an experienced personal injury attorney. Insurance policy language is notoriously vague, but the law provides that it must be interpreted in the claimant's favor. A skilled attorney can evaluate your claim and policy and advise you on what your rights to recovery are. Armed with this knowledge, you can approach the claims process with confidence.
Are you in the greater Roswell area and involved in a personal injury claim? Attorney Thomas C. Rowsey, P.C. is experienced in personal injury law and will work hard to ensure you receive the compensation you deserve. Based in Roswell, GA, Thomas C. Rowsey Attorneys at Law serves those across the greater Atlanta metropolitan area including Roswell, Alpharetta, Marietta, Milton, Cumming, Dunwoody, Johns Creek and Sandy Springs. Contact our office today at (770) 993-5317 or fill out our online form to schedule a free consultation. Offering expert legal counsel in personal injury, criminal defense and family law, Thomas Rowsey, Attorneys at Law are here to help.
Posted on behalf of Rowsey & Stelter, Attorneys at Law
295 W Crossville Road,
Building 100, Suite 110,
Roswell, GA 30075
Phone: (770) 993-5317
Monday - Friday 9:00 AM – 5:00 PM
Saturday Closed