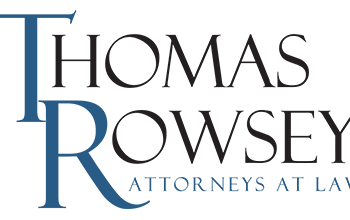 How to Get a Supportive Witness Statement
In the realm of personal injury claims, the witness statement can have a very important role. A third-party statement attesting to what happened can go a long way toward supporting your claim. Because witness statements are important pieces of evidence, you should be careful and thoughtful when obtaining one.
The information the witness can provide may be what it takes to solidify your claim and garner you a fair settlement. Witnesses can often provide details that the police report or accounts from you or the liable party missed. They will have a different perspective of the incident and that perspective can be valuable to an insurance adjuster. Above all, they have no financial or personal interest in your claim, so insurance companies take their statements very seriously.
The key to obtaining a strong witness statement that will support your claim is getting it as soon after the incident as possible. If there is a police or crash report filed on your case, try to get a copy as soon as you can. There may be information regarding witnesses noted in it. A good first step is to call the witness to see if they recall the event. If you have an attorney assisting with your case, they can call the witness, explain what information is needed, and ascertain whether the witness will be able to provide a supportive statement. Your attorney, or you if you don't have one, can ask the witness to provide a written statement about what they remember, which you will then submit to the adjuster. The adjuster may choose to contact the witness to get an official recorded statement as well.
If you have a personal injury claim open and have questions about obtaining a strong and supportive witness statement, you should speak with an experienced personal injury attorney. An attorney can advise you on what kind of witness statement would support your claim and inform you on the procedure to obtain one. You shouldn't let much time go by before contacting your witness to ensure their memory is credible. Try to contact any potential witnesses as soon as you can and consult with an attorney prior to doing so.
Are you involved in a personal injury claim and have questions about witness statements? Experienced in personal injury law, Georgia attorney Thomas C. Rowsey, P.C. can help you gather the supportive evidence you need to fairly settle your claim. Based in Roswell, GA, Thomas C. Rowsey Attorneys at Law serves those across the greater Atlanta metropolitan area including Roswell, Alpharetta, Marietta, Milton, Cumming, Dunwoody, Johns Creek and Sandy Springs. Contact our office today at (770) 993-5317 or fill out our online form to schedule a free consultation. Offering expert legal counsel in personal injury, criminal defense and family law, Thomas C. Rowsey Attorneys at Law are here to help.
Posted on behalf of Rowsey & Stelter, Attorneys at Law
295 W Crossville Road,
Building 100, Suite 110,
Roswell, GA 30075
Phone: (770) 993-5317
Monday - Friday 9:00 AM – 5:00 PM
Saturday Closed