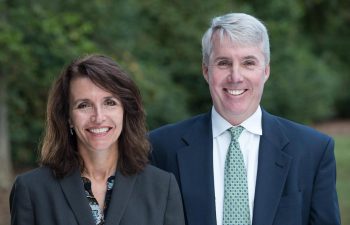 If you ask most people, they do not look forward to hiring an attorney. It can be difficult to know if you are choosing an attorney with the right experience to assist you with your case. Here are some tips to help make the choice easier.
Don't Limit Yourself
It is important to weigh your options when seeking an attorney. Take the time to schedule consultations with several attorneys before deciding on the right one for you.
Experience Matters
No matter what kind of situation you are in that requires legal representation, it is important to seek experienced legal counsel. The first place to start is their website's "about" section. See how long the attorney has been practicing, and if they have experience related to your specific need.
The Team Matters
A good attorney understands the importance of a solid support team. During your consultation, ask questions about the support team, such as their level of experience. While you are in the office, observe the relationships among the staff. Look for a support staff that has a good working relationship.
Find a Good Personality Fit
Depending on your legal need, you could be working closely with your attorney and the support team for a considerable time. It is important to find an attorney whose personality blends well with your own. This will make the stressful task you face much easier to handle.
Availability is Critical
You may have found an attorney who is experienced, has a great team and whose personality perfectly blends with yours, but if they are so busy that it is difficult to schedule a meeting, it may be a sign to find someone else. During your consultation, don't be afraid to ask how much time your attorney can dedicate to your case.
A little research can go a long way. If you are willing to put time and thought into hiring an attorney, you will be much more likely to receive the outcome you desire. Contact Rowsey & Stelter today to schedule a free consultation. We will be happy to answer any questions you have, and make you feel comfortable with our team.
Posted on behalf of Rowsey & Stelter, Attorneys at Law
295 W Crossville Road,
Building 100, Suite 110,
Roswell, GA 30075
Phone: (770) 993-5317
Monday - Friday 9:00 AM – 5:00 PM
Saturday Closed