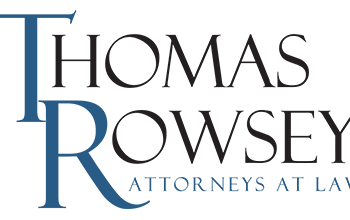 How Soon Can I Settle My Claim?
If you have been injured as a result of someone else's negligence, you probably want to know how soon you can resolve your claim, get your bills paid, and move on with your life. While you may be eager to settle your claim, it is important you have an understanding of what needs to happen before you plan to settle.
First, it is important to point out that you should never settle before you are done treating your injuries. After you settle, you will not be reimbursed for any further medical treatment. The settlement effectively terminates the liable party's responsibility to compensate you. That being said, how soon you can settle your claim will depend heavily upon how soon you finish treating your injuries.
After you are done treating your injuries, your doctors will release you from their care with a determination that you have reached maximum medical improvement. Maximum medical improvement means your injuries are not likely to improve or progress with further treatment. This doesn't necessarily mean your injuries are fully healed; just that there is nothing else your doctor can do to treat them.
Once you have reached this point, you are now ready to attempt settling your claim. The insurance adjuster will require all relevant medical records and bills be submitted to them. You may also need to submit proof of loss of earnings or other documentation that demonstrates your losses. This step in the process may take some time as your doctors gather and submit your records. Once the adjuster has these records in hand, they will review them and either request further documentation or propose a settlement amount. At this point, you could take their first offer and may expect payment within a few weeks. However, if you are not willing to accept their first offer, you will have to engage in settlement negotiations. If you don't already have a personal injury attorney assisting you with your claim, it is strongly recommended you consult with one prior to negotiating a settlement. Though this last step can take some time, it can be well worth it if it results in a settlement that fully compensates you for your losses.
Are you in need of a personal injury attorney? Thomas C. Rowsey, P.C. is experienced in personal injury matters and will work hard to defend your rights and gain you fair compensation for your losses. Based in historic Roswell, GA, Thomas C. Rowsey Attorneys at Law serves those across the greater Atlanta metropolitan area including Roswell, Alpharetta, Marietta, Milton, Johns Creek, Cumming and Sandy Springs. Contact our office today at (770) 993-5317 or fill out our online form to schedule a free consultation. Offering expert legal counsel in personal injury, criminal defense and family law, Thomas C. Rowsey Attorneys at Law are here to help.
Posted on behalf of Rowsey & Stelter, Attorneys at Law
295 W Crossville Road,
Building 100, Suite 110,
Roswell, GA 30075
Phone: (770) 993-5317
Monday - Friday 9:00 AM – 5:00 PM
Saturday Closed