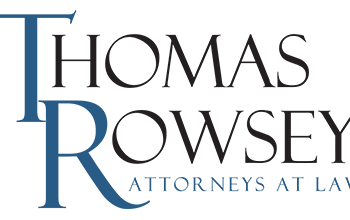 How Partial Fault Can Affect Your Claim
It is not uncommon for a personal injury claim to involve two liable parties. In Georgia, you can still be compensated for your losses if you are found to be partially at fault, under the principle of contributory negligence. However, being partially at fault may affect your claim, specifically in regards to your right to recover damages. The percentage of damages you may recover will be adjusted by your percentage of fault. In cases where you are found to be half or more at fault, 50% or greater, you may not recover damages at all. Partial fault will affect your rights to recovery and therefore will affect your claim, however the overall process of a claim with shared liability will be similar to that of a claim with clear and one-sided liability. In any case, it is wise to speak with an experienced Georgia personal injury attorney regarding your liability and how it may affect your claim. You may need to prove the liability of the other party and a skilled attorney can help you do this.
Partial fault can complicate personal injury claims. When liability is clear and one sided, the claims process is a little more streamlined. With partial fault cases, the degree to which each party is at fault will need to be established in order for damages to be calculated and awarded. It should come to no surprise; the insurance company may aggressively dispute liability if they think they can push the liability on you. Because the compensation you have a right to will correlate directly with the percentage of fault you hold, it is important to accurately determine your percentage of fault. In some cases, a dispute over liability could delay your claim, as further documentation that can attest to liability may need to be submitted.
Partial fault will also make the settlement process a little more complex. Under Georgia's modified comparative fault rule, in order to recover damages a plaintiff's fault needs to be less than that of the defendant. In other words, the plaintiff needs to be less than 50% at fault to be able to seek compensation. Because partial fault may result in the devaluing of your claim, be prepared to stand your ground in the face of a liability dispute. Partial fault does not bar you from recovery in Georgia and it doesn't mean the other party was not negligent. However it may affect your rights to compensation.
Are you in the Roswell area and have questions regarding partial fault in a personal injury claim? Thomas C. Rowsey, P.C. is experienced in personal injury law and will work hard to ensure all the compensation you deserve. Based in historic Roswell, GA, Thomas C. Rowsey Attorneys at Law serves those across the greater Atlanta metropolitan area including Roswell, Alpharetta, Marietta, Milton, Johns Creek, Cumming and Sandy Springs. Contact our office today at (770) 993-5317 or fill out our online form to schedule a free consultation. Offering expert legal counsel in personal injury, criminal defense and family law, Thomas C. Rowsey Attorneys at Law are here to help.
Posted on behalf of Rowsey & Stelter, Attorneys at Law
295 W Crossville Road,
Building 100, Suite 110,
Roswell, GA 30075
Phone: (770) 993-5317
Monday - Friday 9:00 AM – 5:00 PM
Saturday Closed