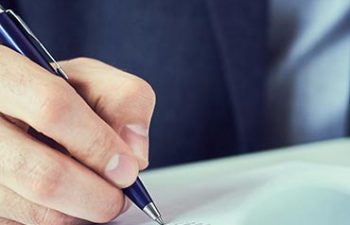 How Much Can I Get for Pain and Suffering?
If you have a personal injury claim pending, you may be wondering what your rights to compensation are. Some people may think they can only recoup their out of pocket costs. Typically, a settlement to a personal injury claim, or damages that are awarded in a lawsuit, will include compensation for your economic losses and non-economic losses, also called pain and suffering. Economic losses cover the actual financial costs of your injury. These can include hospital bills, treatment expenses, prescription costs, and lost wages. Your non-economic losses, also called general damages, are those without a finite economic value, such as the pain you endured or the stress you were under as a result of the injury.
There is no hard and fast rule for calculating the pain and suffering portion of your settlement funds. While medical expenses and other out of pocket costs can be easily tallied, your pain and suffering, though both very real losses, cannot be readily determined. In general, your pain and suffering allocation will reflect, to some extent, your actual economic losses. If you suffered minor injuries and your economic losses totaled only a few hundred dollars, it is unlikely you will see a significant pain and suffering allocation.
On the other hand, if you suffer a catastrophic injury, such as a spinal cord injury, your pain and suffering are and will continue to be significant going forward. In these cases, the pain and suffering allocation is a vital component of a personal injury claim because after all your medical bills are paid, you still face a lifetime of dealing with the effects of your injury. In such a case, the injured person may stand to recover several times what their economic losses were to account for future pain and suffering. Your settlement funds allocated for pain and suffering are difficult to calculate on your own.
Consult with an experienced Georgia personal injury attorney if you want to get a better idea of how pain and suffering will be calculated in your specific case. A good way to ensure the pain and suffering portion of your settlement is fair is to keep a detailed journal of all your experiences from the accident or injury through your healing process. Also, make sure your doctor or physician provides you information on how your injuries may affect you in the future. If long-term treatment will be needed, your pain and suffering allocation should reflect that. The more information you can provide that will demonstrate the actual pain and suffering you underwent, the better chance you have at receiving full and fair compensation for your non-economic losses. A skilled attorney will be able to evaluate your case and give you an idea of what you stand to recover for your pain and suffering.
Have you been injured as a result of someone else's negligence? Thomas C. Rowsey, P.C. is experienced in personal injury law and will work hard to get you fair compensation for your pain and suffering. Based in Roswell, GA, Thomas C. Rowsey Attorneys at Law serves those across the greater Atlanta metropolitan area including Roswell, Alpharetta, Marietta, Milton, Cumming, Dunwoody, Johns Creek and Sandy Springs. Contact our office today at (770) 993-5317 or fill out our online form to schedule a free consultation. Offering expert legal counsel in personal injury, criminal defense and family law, Thomas Rowsey, Attorneys at Law are here to help.
Posted on behalf of Rowsey & Stelter, Attorneys at Law
295 W Crossville Road,
Building 100, Suite 110,
Roswell, GA 30075
Phone: (770) 993-5317
Monday - Friday 9:00 AM – 5:00 PM
Saturday Closed