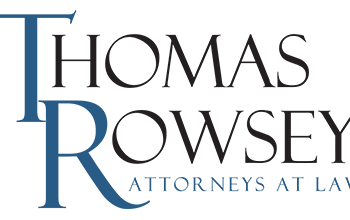 How Can I Negotiate a Higher Settlement Amount?
If you are involved in a personal injury claim and have been offered a settlement amount, you may be wondering if you are obligated to accept their first offer. The first offer the insurance company tenders is typically just a starting point. In fact, insurance companies often low-ball the first offer of settlement. Don't be discouraged no matter what they offer you. Many personal injury claims go through a series of settlement negotiations where the claimant or their attorney work out a settlement figure that can be agreed upon.
Keep in mind, the adjuster you are working with may tell you that their offer is as high as they are authorized to go. This may be the case, but they can get a new offer authorized by a higher-up if need be. If you are ever in this situation and are being told that there is no room for negotiation, speak with an attorney about your options right away. Negotiating a higher settlement amount may simply be a matter of submitting a counter demand along with documentation that supports your claim. It is not uncommon for healthcare providers to send incomplete medical records to the insurance company. This can result in the devaluing or even denial of your claim. You may need to ask your providers to send more thorough records. Before you do so, make sure you get the adjuster to put their reasoning behind their offer in writing. Review the reasoning and plan your counter demand strategically.
If your settlement negotiations have been unsuccessful, you may wish to retain the services of an experienced Georgia personal injury attorney. A skilled attorney can assist you with negotiating a fair settlement with the insurance company. Often, insurance companies will consider a claim more seriously if an attorney is involved. The insurance companies generally want to avoid going to court at all costs, so they may be motivated to settle your claim if your attorney steps in to handle the negotiations. At the very least, consulting with a qualified Georgia personal injury attorney can give you an idea of your rights to compensation; this will give you a clear picture of what you should expect from the insurance company so you don't settle for any less.
Are you in the Roswell, GA area and have concerns about settling your personal injury claim? Thomas C. Rowsey, P.C. is experienced in personal injury law and can assist with getting a fair settlement. Based in Roswell, GA, Thomas C. Rowsey Attorneys at Law serves those across the greater Atlanta metropolitan area including Roswell, Alpharetta, Marietta, Milton, Cumming, Dunwoody, Johns Creek and Sandy Springs. Contact our office today at (770) 993-5317 or fill out our online form to schedule a free consultation. Offering expert legal counsel in personal injury, criminal defense and family law, Thomas C. Rowsey Attorneys at Law are here to help.
Posted on behalf of Rowsey & Stelter, Attorneys at Law
295 W Crossville Road,
Building 100, Suite 110,
Roswell, GA 30075
Phone: (770) 993-5317
Monday - Friday 9:00 AM – 5:00 PM
Saturday Closed