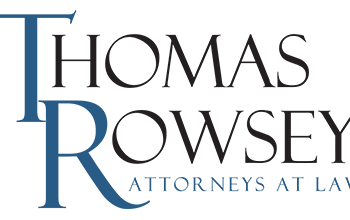 How Can I Get My License Back After a DUI?
Having your license suspended is just one of the many ramifications of getting a DUI in Georgia. It also happens to be one of the most disruptive, especially if you depend on your car to get to your place of employment. While there is no way to avoid having your driving privileges suspended if you plead guilty to, or are convicted of a DUI, there are things you can do to ensure you are back on the road driving as soon as possible.
A driver over the age of 21 who gets his or her first DUI in five years will have their driving privileges suspended for at least 120 days. Those who refuse to take or complete a chemical test to establish their blood-alcohol content, or BAC, could have their license suspended for one year, without the ability to obtain a limited driving permit. A second DUI in five years will result in 18 months of suspended driving privileges, and a third DUI in five years will result in a complete revocation of your license for five years. Once you have served your suspension period, you may have your license reinstated. To have your license reinstated, you must apply and pay a reinstatement fee.
Certain drivers may be eligible to apply for a limited driving permit before their suspension period terminates. A limited permit would allow you to drive for necessary purposes only. For example, if you need to drive in order to travel to and from your DUI school or alcohol education classes, you may be eligible for a limited permit. These are often issued to allow drivers to drive to and from work, school, medical care, or court appointments, but not if your license was suspended for refusing to submit to a chemical test. You will have to submit an application form and pay a fee to get a limited permit, which would be valid for 120 days. You may also need to submit proof of completion of an alcohol risk reduction program, and/or proof of installation of an ignition interlock device in your vehicle, depending on the facts and circumstances of your case.
If your license was confiscated but you were not given a DUI conviction, you may be able to appeal the suspension. You have a very limited window in which to submit an appeal. If you are in this situation, consult with a Georgia criminal defense attorney as soon as possible. An attorney can help you submit a strong appeal letter within the limited timeframe, giving you the best chance at preserving your driving privileges.
Are you facing DUI charges and have concerns about your driving privileges? Thomas C. Rowsey, P.C., experienced criminal defense attorney, can assist you with your case and get you back on the road as soon as possible. Based in Roswell, GA, Thomas C. Rowsey Attorneys at Law serves those across the greater Atlanta metropolitan area including Roswell, Alpharetta, Marietta, Milton, Cumming, Dunwoody, Johns Creek and Sandy Springs. Contact our office today at (770) 993-5317 or fill out our online form to schedule a free consultation. Offering expert legal counsel in personal injury, criminal defense and family law, Thomas Rowsey, Attorneys at Law are here to help.
Posted on behalf of Rowsey & Stelter, Attorneys at Law
295 W Crossville Road,
Building 100, Suite 110,
Roswell, GA 30075
Phone: (770) 993-5317
Monday - Friday 9:00 AM – 5:00 PM
Saturday Closed