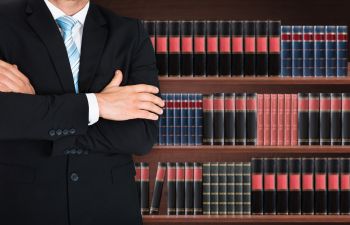 How Can I Get Custody Rights?
When a child's parents divorce or separate, Georgia courts grant custody rights to one or both parents. There are two types of custody in Georgia: physical and legal. Physical custody rights grant the parent residential time with their child. Legal custody grants the parents decision-making rights in regards to such things as the child's education, religious upbringing, and medical care. In many cases, both parents will share physical and legal custody although there may be one parent who has "primary" custody. This is common when the residential time distribution is not equal or near equal. The parent with the secondary physical custody has visitation rights.
To request custodial rights, you must request a modification of the custody determination through the court. To do so, you have to demonstrate that the parent with sole custody should no longer have sole custody rights or that there has been a change in circumstances significant enough to warrant a modified custody determination. Keep in mind, you will only be granted a custody modification if the new arrangement is in the best interest of the child. For example, if the parent with sole custody rights is no longer able to act as a responsible parent, has introduced a new person into your child's life that threatens his or her safety, or if you yourself have changed your circumstances enough to make a joint custody determination favorable, you may be granted custodial rights. A Guardian ad Litem may be used to evaluate whether or not the modification is in the best interest of your child.
If you are seeking custody, you may wish to speak with an experienced Georgia family law attorney prior to requesting your modification. Custody and parenting plan modifications can be extremely complex. You will have the best chance at having your petition for custody granted if you have a skilled attorney assist you. If the other parent does not want you to have custody, you could face significant challenges. To mitigate these challenges, do all you can to be more involved in your child's life. Prepare your home for visitation time, take an interest in their activities, and treat the other parent with respect. These actions can help prove that a joint-custody determination will be in your child's best interests.
Are you in the Roswell area and have questions about custody? Thomas C. Rowsey, P.C. is experienced in family law and can help you get custody or visitation rights for your child. Based in Roswell, GA, Thomas C. Rowsey Attorneys at Law serves those across the greater Atlanta metropolitan area including Roswell, Alpharetta, Marietta, Milton, Cumming, Dunwoody, Johns Creek and Sandy Springs. Contact our office today at (770) 993-5317 or fill out our online form to schedule a free consultation. Offering expert legal counsel in personal injury, criminal defense and family law, Thomas C. Rowsey Attorneys at Law are here to help.
Posted on behalf of Rowsey & Stelter, Attorneys at Law
295 W Crossville Road,
Building 100, Suite 110,
Roswell, GA 30075
Phone: (770) 993-5317
Monday - Friday 9:00 AM – 5:00 PM
Saturday Closed