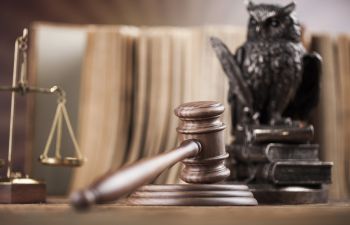 How Can a Domestic Violence Case Affect Custody?
When it comes to custody arrangements in Georgia, the family law courts want to see every child spend time with both their parents. However, when domestic violence is an issue, this may not be what is in the best interests of the child. When deciding on a custody arrangement, a family law judge may consider several factors in determining what is the best arrangement for the child. Domestic violence is one such factor that is weighed very heavily. Ultimately, it is the goal of the court to approve custody arrangements that can contribute to the safety and well being of the child and will look out for the child's best interests. That being said, domestic violence can affect custody arrangements quite a bit, limiting or even prohibiting contact between the child and the abuser.  
Domestic violence can come in many forms, from physical abuse to controlling behavior. Due to the many forms it can take, how domestic violence can affect a custody arrangement will vary based on the specific circumstances. In determining custody, a judge can either grant sole or joint custody of a child. In cases of domestic violence, sole custody may be awarded to the victim of the domestic violence, usually allowing the abuser to have visitation rights to see their child, without being granted any legal rights regarding the care and control of their child. However, even allowing visitation with an abuser can put a child's safety at risk. Parents concerned about domestic violence can request the courts require any visitation between the child and their other parent be supervised, often by a trained custody evaluator. These supervised visits may be temporary, until it is apparent that the safety and well being of the child are not at risk when spending time with the other parent, after which visitation may be allowed unsupervised.   If you are concerned about how domestic violence may affect your custody arrangement, consult with a Georgia family law attorney to ensure you are looking out for your child's best interests. While domestic violence can be especially harmful to a child, so can being prevented from having a relationship with both their parents. These are complex cases that require careful consideration. Knowing the best arrangement for the safety and well being of your child can be difficult, especially in the face of domestic violence.
Are you in the greater Roswell area and have questions about domestic violence and custody? Attorney Thomas C. Rowsey, P.C. is experienced in family law matters and will work hard to ensure you child's best interests are looked out for. Based in Roswell, GA, Thomas C. Rowsey Attorneys at Law serves those across the greater Atlanta metropolitan area including Roswell, Alpharetta, Marietta, Milton, Dunwoody, Cumming, Johns Creek and Sandy Springs. Contact our office today at (770) 993-5317 or fill out our online form to schedule a free consultation. Offering expert legal counsel in personal injury, criminal defense and family law, Thomas C. Rowsey Attorneys at Law are here to help.
Posted on behalf of Rowsey & Stelter, Attorneys at Law
295 W Crossville Road,
Building 100, Suite 110,
Roswell, GA 30075
Phone: (770) 993-5317
Monday - Friday 9:00 AM – 5:00 PM
Saturday Closed